BA (Hons) Marketing with Fashion
Available to non EU students
About the course
Access indicative course structure
Our course, accredited by the Chartered Institute of Marketing (CIM); the leading global professional body for marketers worldwide, enables you to develop key fashion and marketing skills and stay up-to-date with key trends in this fast paced sector.
This practical and contemporary course has been designed to give the best preparation for a career in marketing within the fashion industry or within the retail sector. It also provides you with the opportunity to study professional CIM qualifications and become Affiliate Members of the professional body.
Course content
The course offers a foundation in business, communications and quantitative techniques and, develops the interpersonal and employability skills necessary for succeeding at work. The study of marketing and fashion starts with basic principles in first year and develops in the second year through more specialist modules in marketing and fashion such Creative Industry Marketing, Product Innovation and Strategic Marketing Planning. The final year offers in-depth specialist study in Managing Media and Communications, Market Research and a fashion portfolio, among other options.
The programme is designed to develop you both intellectually and academically. Given Hertfordshire's successful and award-winning track record as a business-facing and enterprising University, we have designed assignments that allow you to work directly with business clients, to make videos, presentations and pitches, and to prepare detailed plans and reports.
Partnerships and opportunities
As part of our enterprise focus, we give you many options to gain work experience. You can undertake internships during the summer, engage in multiple work shadowing opportunities, and take on a yearlong placement between your second and third year. Our students completed placements with a wide variety of commercial and industrial companies, such as Walt Disney, IBM, Porsche, Toyota, BMW, Body Shop, Rent-a-car Enterprise, House of Commons, Hugo Boss.
The course is taught by a range of staff with relevant expertise and knowledge appropriate to content of the modules taught. Senior academic staff, qualified professional practitioners and researchers enhance module content with relevant up to date trends.
Many students also choose to broaden their horizons through our study abroad programme in second year with one of our partner universities in Europe, North America or Australia.
Study for a Chartered Institute of Marketing Qualification
Students taking BA Marketing with Digital Communications degrees are eligible to study for Chartered Institute of Marketing qualifications whilst at university. In the first year, students are given the opportunity to become Affiliate Members of the Chartered Institute of Marketing and study for a first CIM award. Opportunities to gain additional CIM qualifications are offered during the second and final years.
You may also be interested in the following courses: Marketing, Marketing and Advertising, Marketing with Digital Communications.
Why choose this course?
5 Reasons to Study BA(Hons) Marketing with Fashion
The course is professionally accredited by the Chartered Institute of Marketing and gives you chances to study professional qualifications.
You will get to work on live industry projects using real data and working with businesses and charities across the UK.
The course gives you the opportunities to do a work placement in SMEs or large corporations, developing key employability skills.
All students have the option to study abroad developing a global attitude towards fashion and marketing.
You will develop key marketing and communications skills at a leading international business facing University focussing on the fashion industry.
Professional Accreditations
As this course is accredited by the Chartered Institute of Marketing, you have the opportunity to study for CIM professional qualifications. The course also offers value exemptions from a variety of CIM qualifications through the Graduate Gateway. The Chartered Institute of Marketing has commended Hertfordshire Business School on numerous occasions for the success of the students studying CIM qualifications alongside their course.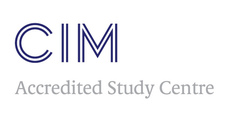 Careers
Graduates have found employment in fields such as marketing, sales, advertising, marketing agencies, market research, merchandising and B2B marketing. Our graduates can leave with key employability, enterprise and strong interpersonal skills. The average salary six months after graduating is £20,000 rising to an average of £26,000 after 40 months. 92% of BA(Hons) Marketing with Digital Communications graduates are in work or full time study after 6 months.
Teaching methods
You will be studying 4 modules in each semester and your contact time varies between modules, but usually you will have two sessions per week for each module, a one-hour lecture following by a one-hour seminar/tutorial. Typically, a new topic or theory will be introduced in each lecture and will be followed up with class discussion and feedback in the subsequent seminar. In addition, as part of your study time, you will be collaborating with your peers on tasks and group assignments. Module leaders also offer weekly drop in and feedback sessions, usually 2x1 hours per module as well as revision sessions.
The University's 'online learning environment' means you can access all your course resources, literature and timetables from anywhere in the world.
Usually, assessment is split between coursework and examinations. The style of coursework can vary from presentations to business reports, essays depending on the taught topics.
International Focus
All students have the option to study abroad in more than 30 countries across 6 continents. The course allows you the opportunity to study abroad, giving a firm grounding an internationally and globally employable marketer.
Study abroad opportunities are available worldwide and in Europe under the Erasmus+ Programme. Find out more about what Study Abroad can do for you.
Work Placement
As with all courses at Hertfordshire Business School, you can undertake a paid work placement in a UK or International business. During this time you will be employed by a business and will be subsequently paid. The Careers, Employment and Enterprise team based on the campus can help you find and tailor applications to maximise the chance of securing a relevant placement.
Structure
Level 4
Core Modules
Fashion: Introduction to Creative Processes - 15 Credits
Fashion: Introduction to Technical and IT Skills - 15 Credits
Introduction to Marketing Communications - 15 Credits
Creativity, Technology and Innovation - 15 Credits
Marketing Data Analysis - 15 Credits
Professional Development for Marketers - 30 Credits
Principles of Marketing (CIM) - 15 Credits
Optional
Level 5
Core Modules
Fashion: Understanding Market and Trends - 15 Credits
Fashion: Developing Design for Production - 15 Credits
Marketing for the Creative and Cultural Industries - 15 Credits
Enterprise - 15 Credits
Enhancing Employability in Marketing - 15 Credits
Strategic Marketing Planning - 15 Credits
Product Innovation (International) - 15 Credits
Understanding Customers - 15 Credits
Optional
Level 6
Core Modules
Fashion: Professional Portfolio (MKTG) - 30 Credits
Managing Media and Communications - 30 Credits
Market and Social Research - 30 Credits
Placement Portfolio - 0 Credits
Contemporary Issues in Marketing - 15 Credits
HBS Placement - 0 Credits
Optional
Industrial Placement Sem B only - 0 Credits
Industrial Placement Year - 0 Credits
Placement Study Abroad (South East Asia) - 0 Credits
Placement Study Abroad (North America) - 0 Credits
Placement Study Abroad (Australia) - 0 Credits
Placement Study Abroad A (Europe) - 0 Credits
Placement Study Abroad B (Europe) - 0 Credits
Placement Study Abroad (Europe) - 0 Credits
Industrial Placement (Semester A) - 0 Credits
Strategic Brand Management - 15 Credits
Industry Practice in Marketing - 15 Credits
Entry requirements...
96-112 UCAS points from qualifications which include a minimum of two 4 unit qualifications (e.g. A Levels), one 8 unit qualification (e.g. Pearson BTEC Diploma) or one 12 unit qualification (e.g. Pearson BTEC Extended Diploma).
GCSE Maths and English at Grade C (Grade 4 if completed from 2017 onwards).
'All students from non-majority English speaking countries require proof of English language proficiency, equivalent to an overall IELTS score of 6 with a minimum of 5.5 in each band.
If you do not have the required IELTS or equivalent for direct entry on to your degree programme, our Pre-sessional English and International Foundation courses can help you to achieve this level.
For country specific qualifications, please visit our Your Country page.'
For more details on the University of Hertfordshire's entry requirements, please visit our Undergraduate Entry Requirements page.
N.B. We have expressed our entry requirements within a tariff range. We operate a flexible admissions policy and treat everyone as an individual. This means that we will take into consideration your educational achievements and predicted grades (if applicable) together with your applications as a whole, including work experience and personal statement, and may make an offer at any point within the stated tariff range.
How to apply