MSc Manufacturing Management
About the course
The aim of this programme is to equip you to meet the stringent demands of today's highly competitive industrial environment. The programme provides a balance of theory, practice and participation and includes visits to a range of organisations within the manufacturing sector. It provides an excellent basis for employment which has resulted in student employment rates upon graduation of over 95%. The programme is taught by staff from the School of Engineering and Technology which was recently awarded an excellent grading in the HEFCE auditors' report. All study is assessed through continuous assessment.
Why choose this course?
This Master's degree is for those interested in manufacturing within the business context.
It emphasises a broad understanding of manufacturing with reference to the whole organisation.
Professional Accreditations
This course is accredited by the Institute of Manufacturing (IManf). Graduates of this programme will be entitled to "Fellow membership of The Institute of Manufacturing" and once they can demonstrate 2 years' work experience in Manufacturing Management they will be entitled to apply for the award of "Certified Manufacturing Practitioner".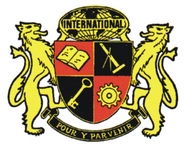 Careers
Graduates of this programme are employed worldwide in a wide range of technical and managerial roles, including quality engineering, supply chain and works management.
Teaching methods
The School of Engineering and Technology has a reputation for innovation in teaching and learning, where nearly all MSc modules are delivered through a combination of traditional face-to-face teaching and backup tutorial's using the University's StudyNet web based facility. StudyNet allows students to access electronic teaching and learning resources, and conduct electronic discussion's with staff and other students. A heavy emphasis is placed on theory and practice, and the School has a policy of using industrial standard software wherever possible. The School also operate an open access laboratory, and computer policy, that will help students complete coursework and assignments, at a scheduled pace and on time.
Structure
Level 7
Core Modules
Manufacturing Information Systems - 15 Credits
Manufacturing Strategy - 15 Credits
Operations Management - 15 Credits
Integrated Product Engineering - 15 Credits
Financial Control - 15 Credits
Quality Reliability & Maintenance - 15 Credits
Procurement & Supply Chain Management - 15 Credits
Operations Research - 15 Credits
MSc Project - 60 Credits
Optional
Fees & funding
Fees 2018
UK/EU Students
Full time
£8000 for the 2018/2019 academic year
Part time
£665 per 15 credits for the 2018/2019 academic year
*Tuition fees are charged annually. The fees quoted above are for the specified year(s) only. Fees may be higher in future years, for both new and continuing students. Please see the University's Fees and Finance Policy (and in particular the section headed "When tuition fees change"), for further information about when and by how much the University may increase its fees for future years.
View detailed information about tuition fees
Other financial support
Find out more about other financial support available to UK and EU students
Living costs / accommodation
The University of Hertfordshire offers a great choice of student accommodation, on campus or nearby in the local area, to suit every student budget.
Entry requirements...
An honours degree (at least 2:2 or above) in an engineering discipline or an appropriate science or any other related discipline where the subject content does not overlap with this programme to any substantial extent.
International qualifications will be considered on the basis of their equivalence to UK qualifications, typically guided by a resource such as the National Academic Recognition Information centre (NARIC). Candidates will be required to demonstrate a suitable level of proficiency in written and spoken English. An IELTS score of 6.0 (or equivalent) would typically be required from candidates whose first language is not English. Candidates who do not satisfy these requirements will be considered on a case-by-case basis.
If you do not have the required level of English for entry, our academic English courses can help you to achieve this level.
How to apply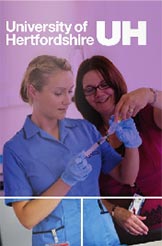 Download the Prospectus