MA Film and Television Production
We welcome applications from international and EU students
About the course
The MA Film and Television has changed name to MA Film and Television Production. The course structure remains the same and the name change is purely to emphasise that this is a practical facing Film and Television Master's course.
Film and TV degree production provides an exciting opportunity to learn advanced producing, directing and screenwriting techniques and to build professional links within the UK and international film and television industry.
This postgraduate degree provides a practical and intensive study of filmmaking in an environment that encourages experimentation, professional development and cutting edge ideas. Students work with up to date professional equipment and facilities and, as part of their Masters Degree, produce, direct or write a major film project with an individually tailored marketing and distribution strategy.
The University of Hertfordshire film programmes and post-graduate school regularly host industry professionals who lecture and conduct workshops, seminars and tutorials. We work closely with the industry to enable students to connect directly with their future employers and mentors.
The combination of creative, technical, practical and management skills make this course unique and our graduates highly successful, as employees or as independent filmmakers.
See our MA Film and TV Vimeo Channel for showreels and alumni activity.
Take a look at our MA Film & TV Production booklet.
Why choose this course?
The MA Film and Television production programme offers an opportunity for students to initiate, develop and realise original film and television work in directing, producing and screenwriting. Students enhance their creative practice in film and television to professional levels, with the aim of pursuing a successful career in the industry. The programme commences with a series of taught modules, intended to augment the student's critical judgment and technical capability, before embarking on a major project, in the form of a substantial screenplay or digital film.
The project offers a setting in which the student can increase confidence in creative decision making, whilst expanding awareness of the requirements of film style and technology, finance, marketplace and audience. Students broaden their knowledge and experience to gain a better understanding of film and television production and its professional and commercial practices. They undertake a programme of screenings, master classes and seminars, to extend their knowledge of film and television histories, genres, aesthetics and narrative processes and to develop a range of research and communication skills. Students are encouraged to develop the aesthetic and conceptual awareness required to analyse and critically situate their work within current theoretical, cultural and commercial contexts, whether as a director, producer or scriptwriter.
The modules focus on script development, working with actors, camerawork, lighting, sound recording, post production techniques, funding, distribution and other relevant areas. You will benefit from the expertise and creative ideas of students working in specialised areas elsewhere in the School (eg Visual FX, Special FX, Animation or Music) whose input can enhance the professionalism of your major projects.
Professional Accreditations
Skillset Media Academy
Careers
You will also have the opportunity to exhibit your work at the University and there are good opportunities to develop your teaching experience by mentoring undergraduate students in your subject area. When you successfully complete your MA, you will have made a very substantial addition to your CV and have a clear understanding of the next steps in the development of your career.
Teaching methods
You are taught in an intensive mix of lectures, seminars, workshops, tutorials, masterclasses and industry guest sessions. Tutorial support is offered in small groups and one-to-one, with further support available online and by email.
All students on the PG Media programme engage in an interdisciplinary project as a part of their MA study, giving them an opportunity to work with students from other disciplines in an experimental and creative way.
Student Testimonials
'I learnt everything I needed to know to step into the film industry in a successful way on the MA Film and Television.
The tutors at Hertfordshire are industry professionals who create leaders, not followers, encouraging students to think outside the box and develop their talent and creativity.'
Juliana Miliut, Film producer and international alumni ambassador
'The MA helped me gain my own technical and artistic skills so I could approach challenges with confidence, as well as
define myself as a filmmaker. I recently participated in a comedy web series as cinematographer and editor. It was an extremely fun project and I wouldn't have had the confidence to do it without the MA.'
Freddie Gerrard-Abbott, freelance filmmaker
'I can whole-heartedly state that learning the art of filming at the University of Hertfordshire has given me the skills I needed to become a professional practitioner. The course has a fine balance between theory and practice – you're told where to point the camera, as well as why. It's run by astute professionals that can rival any top film school and, ultimately, I believe it has fully prepared me for the world of film making.'
Titilayo Raji, currently working on a feature film in Nollywood
'The first two semesters offer a combination of sessions on producing, directing and writing as well as theory sessions that encourage us to analyse and discuss films in depth. In the third semester we independently produce, direct or write a film and tutors are always available to support students. I feel this course has really helped me gain the wisdom I needed to direct professionally.'
Sayyed Sabbagh, independent filmmaker
Structure
Level 7
Core Modules
Creative Economies - 15 Credits
Major Study: Film and Television Production - 60 Credits
Research and Enquiry - 15 Credits
Discourse/Reflection: Professional Project Development - 30 Credits
Practice 1: Script Development - 30 Credits
Practice 2: Camera, Sound and Editing - 30 Credits
Optional
Research and Enquiry (Online) - 15 Credits
Creative Economies (Online) - 15 Credits
Entry requirements...
An honours degree (2:2 or above) or equivalent professional experience. In addition please supply any evidence of previous film, video, scriptwriting and/or other relevant experience. This may be short films made as an undergraduate and/or productions you have worked on in the industry. If you have not produced any video/film work or written any original scripts, please provide an outline for your major project (short 15-20 minute film / or feature length script).
If you do not have the required level of English for entry, our academic English courses can help you to achieve this level.
All students from non-majority English speaking countries require proof of English language proficiency, equivalent to an overall IELTS score of 6.5 with a minimum of 5.5 in each band.
For country specific qualifications, please visit our Your Country page.
How to apply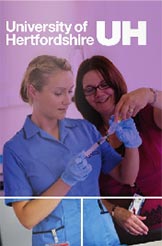 Download the Prospectus