MA Creative Writing
We welcome applications from international and EU students
About the course
The course includes traditional elements for a postgraduate programme in Creative Writing, such as writing workshops, intensive tutorial-based supervision and a range of guest speakers. In addition, the MA provides both literary context and practical professional experiences. The Workshop Space: Craft and Pedagogy examines how and why we workshop. It explores questions of authority, taste and trust. You will lead part of a writing workshop and devise writing exercises for your fellow writers. While it provides a strong literary context for students, the literary material is examined and analysed from a writer's point of view. The module Working as a Writer offers practical, independent experience. Students can pursue either publications or design, implement and complete an independent creative project with an outside organisation.
The modules we currently offer are:
Writing Workshop I: Creative and Critical Processes
The Workshop Space: Craft and Pedagogy
Writing Workshop II: Creative and Critical Processes
Working as a Writer
Creative Writing Dissertation
Why choose this course?
The MA in Creative Writing offers a range of distinct creative practices and theoretical approaches. It aims to develop professional skills in the area of Creative Writing by giving students the opportunity to implement their creative practice more broadly in professional settings. With up-to-date, relevant skills, understanding and knowledge, graduates of this MA will be prepared for employment in a variety of fields, such as working creatively with organisations, professional writing and other related professions. The MA can be taken as a one-year full time course or a two-year part-time course.
Teaching methods
Writing workshops are the primary mode of delivery for the programme, led by experienced Creative Writing professionals. The workshops focus on craft, art and developing students' writing. Each student will have a supervisor and regular tutorials will supplement their workshop-based sessions. A guest lecture series provides further professional contexts for the students.
All modules except the Dissertation are 30 credits. The Dissertation is 60 credits. Part time students will take the People and Places and Working as a Writer modules in the first year and the Writing Workshop I and Writing Workshop II modules in their second year. The Dissertation will be completed in semester C of their second year.
Please contact MA Coordinator, Dr Jennifer Young with any questions you may have.
Structure
Level 7
Core Modules
Creative Writing Dissertation - 60 Credits
Working as a Writer - 30 Credits
The Writing Workshop1: Creative and Critical Processes - 30 Credits
The Writing Workshop 2: Creative and Critical Processes - 30 Credits
Optional
Entry requirements...
A minimum of a 2.2 honours degree, a writing sample and an interview, which may be in person or over the telephone. While all three components are considered, the quality of the writing sample will be weighted most heavily. It may also be possible for a student to be admitted with a non-traditional background on the strength of their writing sample.
The writing sample should consist of approximately 4000 words of prose or script or 80 lines of poetry. The writing sample should be emailed direct to Dr Jennifer Young after you have submitted your application. Please contact Jennifer Young if you have queries about the writing sample.
English language requirements
International students should have an English Language assessment of IELTS 7.0 with a minimum 6 in each section and 7 in writing, or equivalent as determined by the School of Humanities. Other English language tests are accepted. Please contact the International Office for details.
If you do not have the required level of English for entry, our academic English courses can help you to achieve this level.
How to apply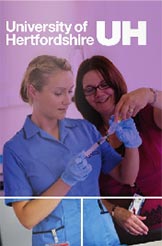 Download the Prospectus