BSc (Hons) Live Sound and Lighting Technology
Key information

UCAS code

W376

Institution code

H36

School of study

School of Creative Arts

Course length

Full Time, 3 Years
Part Time, 6 Years
Sandwich, 4 Years

Location

University of Hertfordshire, Hatfield

Entry requirements

| UCAS points | A Level | BTEC |
| --- | --- | --- |
| 96 | CCC | MMM |

Additional requirements

All students from non-majority English speaking countries require proof of English language proficiency, equivalent to an overall IELTS score of 6.0 with a minimum of 5.5 in each band.

If you do not have the required IELTS or equivalent for direct entry on to your degree programme, our Pre-sessional English and International Foundation courses can help you to achieve this level.

For more details on the University of Hertfordshire's entry requirements, please visit our Undergraduate Entry Requirements page.

Find out more about International Entry Requirements.

The University of Hertfordshire is committed to welcoming students with a wide range of qualifications and levels of experience. The entry requirements listed on the course pages provide a guide to the minimum level of qualifications needed to study each course. However, we have a flexible approach to admissions and each application will be considered on an individual basis.

Sign up for alerts
About the course
This course is ideal for students who wish to focus through the lens of broadcast and live event support. Practical techniques are developed within a range of different spaces to suit differing audiences, and students on this award pathway and you'll have a number of opportunities to apply their learning within live contexts.You'll also engage with the latest light-projection mapping systems, as well as design and specify venue-based audio systems and solutions. Core modules studied alongside live sound and lighting technology alongside practice modules develop your techniques and approaches using a range of sound technologies. They'll also foster professional and industrial contextual immersion and awareness, and experience with specialisms within connected audio and sound-related fields.
Why choose this course?
Our programme is Industry Accredited by JAMES, who represent the Association of Professional Recording Services (APRS), the Music Producers Guild (MPG) and Associate Industry Bodies.
Develop excellent technical skills over the course of your degree, and benefit from our high quality studio, listening room, venue and sound resources including those by SSL, Yamaha, Avid, Focusrite, Quested, Genelec, Neumann, TLA, Lexicon and Drawmer to name but a few.
Excellent industry input is built into the design of the degree awards from a huge number of areas within the wider music industry.
The degree awards within the programme are designed to expose you to areas of music, sound and audio technology that you might not even know exist yet. "Coming to this course has really given my brain the kick-start it needed, and I'm beginning to see near endless possibilities with where I can go." - Glenn Osborn, second year student
We have a strong record of students from the programme securing placement years between years 2 and 3 of their studies. Placement destinations include Focusrite, Sound Technology (a leading distributor of high profile brands for the Music Retail and Professional Audio industries), The Famous Company, and a number of recording studios.
Every year, organisations and companies approach us to recommend our graduating students.
Music business is woven into your degree study at every year giving you the skills to slot into the music industry (or create your own business).
Organise and Participate 'live' projects, and our 'JamJar' showcase live events.
Benefit from studying in creative arts school and collaborate with filmmakers and animators in realising fully featured, professional standard media projects.
We have some of the best resources in the UK, including the 39 million pound entertainment venue – the Forum where our students perform, and engineer every month, and state-of-the art music studios and film and TV facilities in our 12 million pound building for Music, Film and media.
What will I study?
Year 1
Within the core modules, you'll gain a solid grounding on a number of major DAW packages, as well as develop your creative and technical skills in mixing and effects processing, studio work and making your own virtual instruments. In order to develop your technical knowledge of connected audio specialisms, you'll investigate acoustics, psychoacoustics, audio and Midi protocols and a number of sound projection systems whilst also using lab time to develop an understanding of audio electronics through building your own synthesizer for your own creative output. Music Business is also introduced where you'll investigate various music business modules and contexts that connect what you are studying to the music industry.
In addition to the core modules, live sound and lighting technology students are also introduced to the sound stage lighting systems in both our Film Music & Media building and also the Universities prime entertainment venues. Focused work relating to the placement of both technology within the sound and lighting systems is introduced as is the management and control of signals throughout these systems.
Year 2
In year 2 much focus is placed on developing your critical ear, and getting your music out there, with detailed work on developing both mixing and mastering techniques, and approaches to digital distribution and delivery. In addition students continue to develop their deep understanding of microphones and sound signal routing, including network-based systems using our state of the art Rednet enabled facilities. You will continue to hone your studio practice and understanding of the wider music industry. As a live sound and lighting technology student this goes hand in hand with dedicated development of skills in projection mapping and lighting and audio reinforcement from a broadcast perspective. You will also work alongside Audio Recording and Production students under the guise of event management where you will be tasked with support the delivery of a large scale live events, undertaking various roles including lighting and sound technician.
Year 3
By year 3, the vast majority of our students have already formed a number of professional connections, and students are able to make use of these and reflect on their approaches within a dedicated field project. In addition, there is the final major project which under the supervision of a dedicated tutor allows you to specialize in your chosen area which could be for example album recording and production, software / hardware development, an experiment, or dissertation based study. Drawing on the programmes' industry accreditation links, students also engage with a defined real-life / live project within the area of (or relating to) live sound and lighting technology. This is delivered and supported by sessions from a range of academic staff in addition to bespoke sessions from industry professionals who feed in external expertise, so as to support the realisation, process and achievement of the project as a whole. Typical projects include large track count mixing, audio and media work, and as such create opportunities for students to test and validate their live sound and lighting skills to a typical externally defined industry brief, including delivering to specification, deadline and budget. You will also have the opportunity to work on more complicated live events, and also gain a solid grounding in audio system design.
Guest Speaker
Key industry professionals regularly visit us to speak to our students. Recent Guest Speakers Include
George Shilling (Mixing & Mastering Engineer, Cellist and Studio Owner).
Matt Ingram (Drummer, Producer and Engineer from London, and Co-Founder of Urchin Studios).
Alan Branch (Grammy Award winning Engineer, Producer, Writer and Musician).
Gareth Jones (Huge modular analogue synth enthusiast, who has worked with a huge selection of artists, including making 5 LPs with Depeche Mode, and another 5 with Erasure).
Mike Warriner (Commercial Director at Focusrite).
Dan Cox (Award winning sound engineer, mixer and producer, and an executive Director of the Music Producer's Guild).
Bernard O'Reilly (Sound designer, sound effects editor and FX recordist).
Neil Coomber (mixer, producer and engineer)
Nick Watson (Mastering Engineer - Fluid Mastering)
Richard Pryke (sound engineer / re-recording engineer - best known for his Academy Award for Best Sound for the film Slumdog Millionaire).
Tony Platt (Audio Engineer).
Dan Lancaster (Music Producer).
Phill Brown (Sound Engineer, Producer - worked with Bob Marley, Jimi Hendrix, Dido, to name but a few)
Alistair Meachin (Acoustics, Audio & AV Consultant – Harmonia Consulting Ltd).
Ian Wallman (Producer, Composer, Mixer & Remixer).
Nicky Bignell (Business Affairs Manager – Music, BBC Rights, Legal & Business Affairs).
Kim Bailey (Entertainment Retailers Association (ERA).
Cindy Truong (British Academy of Song writing, Composers and Authors (BASCA).
Laura Young (Music Industry specialist on negotiating sales with recording, publishing and library companies.
Course Details
Core modules studied alongside live sound and lighting technology practice modules develop students' techniques and approaches using a range of sound technologies, as well as fostering professional and industrial contextual immersion and awareness, and experience with specialisms within connected audio and sound related fields.
BSc (Hons) Music Production sits within the overarching Music & Sound Technology Programme. There are four degree awards within this programme: BSc (Hons) Music Production, Bsc (Hons) Music and Sound Design Technology, BSc (Hons) Live Sound and Lighting Technology.
All courses share the same ethos, and you'll have opportunities to work alongside our music composition and music industry management students too, ensuring you benefit from teaching and experiences within a large community of musicians, composers, technologists and performers.
Within the wider school of creative arts at UH, there are opportunities to collaborate with students from other creative areas, including animation and film and TV, allowing you to network with a broad range of creative industries.
Professional Accreditations
Member of the UK Music Academic Partnership (MAP)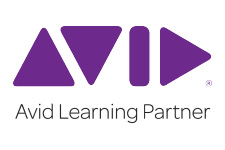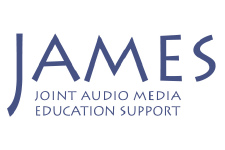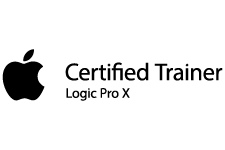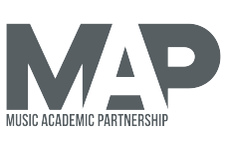 What job can I get?
You can expect to develop a career in hardware / software system specification, web-based music / sound creation and delivery, or in technical roles within the music and sound industry. These could include sound reinforcement, recording and engineering, multimedia installations, music studios or production companies.
Our graduates can be found in many places within the music industry, working in recording studios, production companies, working in live sound and at major events, in DSP design, rigging and install, as AV engineers, as sound editors, audio restoration engineers, and developers of new hardware and software.
"I've been involved with working on various stages at various music festivals throughout UK (Secret Garden Party, Wilkestock), providing audio video and lighting for corporate events, sound system installations, lighting design, visual content and video mapping creation, creative installation production and implementation, automation (QLab), sound design and lighting for immersive experiences (haunted house immersive experience Resident Evil). "I love my job – it's hectic, rewarding and always changing"
Viktorija Sevalkaityte – recent graduate - freelancing with Vortex Events.
"It's a lot of fun since the setup and size of it changes almost on a daily basis. One day I might be working with a 5 man performance with only a couple of mics, the next day it's 15 people on stage + percussion section + band, moving stages etc. It's very unpredictable, fast-paced, and hours can be tiring sometimes (well, most of the time), but I do get to see the best performances from all over and it never gets boring as the problems and solutions we deal with require some ingenuity."
David Soblinskas – recent graduate - Sound engineer for the National Theater and State Musical Theater in Kaunas, Lithuania.
Each year, former students return and talk to our current students about their employed roles and how their degree has been beneficial.
Whilst a number of our students go one to work for established companies, there are always a number who set themselves up independently, developing their own business. The following includes a very small selection of very recent graduates who are already achieving success….
Chris Pavey – Mastering and Restoration Engineer
http://chrispaveymastering.com
JJ Mitchell – Producer, Mix Engineer & Drummer
http://www.jjmitchellmusic.com
Stefan Baranowski – CEO Insight Music – Digital Label & Publisher
Marjan Kalinaki – Independent Sound Designer & Music Signal Processing Specialist.
Study abroad

This course offers you the opportunity to study abroad through the University's study abroad programme. Study abroad opportunities are available worldwide and in Europe under the Erasmus+ Programme.

Work placement

Placements are a valuable means of establishing industrial contacts and gaining an insight into the commercial reality of a chosen discipline. We have a long history of students working with industry supplementing the taught university curriculum with real life on the job experience.

Fees and funding

Fees 2020

UK/EU Students

Full time

£9250 for the 2020/2021 academic year

Part time

£1155 per 15 credits for the 2020/2021 academic year

International Students

Full time

£13000 for the 2020/2021 academic year

Part time

£1625 per 15 credits for the 2020/2021 academic year

*Tuition fees are charged annually. The fees quoted above are for the specified year(s) only. Fees may be higher in future years, for both new and continuing students. Please see the University's Fees and Finance Policy (and in particular the section headed "When tuition fees change"), for further information about when and by how much the University may increase its fees for future years.

View detailed information about tuition fees

Read more about additional fees in the course fact sheet

Other financial support

Find out more about other financial support available to UK and EU students

Living costs / accommodation

The University of Hertfordshire offers a great choice of student accommodation, on campus or nearby in the local area, to suit every student budget.

Further information

How to apply