BA (Hons) 3D Computer Animation and Modelling
We welcome applications from international and EU students
About the course
This is an award-winning and world-renowned course taught to the highest level by industry professionals. Its graduates have worked on many Oscar-winning films and are in the best companies in the world. If you want to be a 3D animator, model creatures in the latest sci-fi film, are interested in the more technical side of CG, or perhaps want to design characters and concept art, then this course is for you. It allows you to either specialise in the above or be a generalist. We have great resources with cutting-edge software and hardware that is constantly updated, motion capture studios and much more, in an award-winning building. Eventually you'll create a final animation or visualisation and an eye-catching showreel to impress potential employers. This course is accredited by Creative Skillset, reflecting the highest standard of teaching and facilities. Listed as top five best schools for animation in the world by The CG Rookies Awards 2017.
Why choose this course?
The 3D Digital Animation and Modelling degree equips you with the high level of skills needed to succeed in today's 3D animation industry.
Creative Skillset accredited.
Emphasis is on creativity, character design, story, cinematography, SFX and compositing.
Develop character animation skills and digital modelling, virtual lighting and virtual camera work.
You will create a final film with sound: commissioning, buying or writing the music, actors' voice work and sound effects.
Our students frequently win awards - graduate Amelie Talarmain won the Search for a Star 2016 Award for Animation
You could also study 2D Animation and Character for Digital Media, 3D Games Art & Design or Visual Effects for Film & Television.
What job can I get?
Our graduates work for some of the world's best-known production and post-production houses. They also land coveted jobs with computer animation firms, games developers, and TV and film special effects companies.
Key staff
Mr Daniel Goodbrey
Joint Programme Leader in Digital Animation
Find out more about Mr Daniel Goodbrey
Professional Accreditations
Creative Skillset accreditation is awarded in recognition of the highest level of contemporary industry teaching and facilities. This gives potential employers an indication that candidates from our degree course have been trained professionally and are ready to take up an industry role successfully.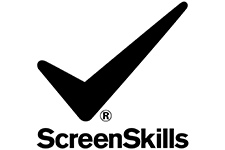 Teaching methods
The course uses mixed teaching methods but the majority of undergraduate time is spent on project work and software and art based workshops and lectures.
The Digital Animation courses are assessed through project work both individually and group; there is also a contextual element that requires submitted essay, and there are regular assessed presentations and professional juries.
Year 1
You study your first year in the 3D Digital Animation and Modelling degree in common with students on the 2D Animation and Character Modelling and 3D Games Art & Design. Whilst still focusing on your chosen digital degree study you will experience high levels and intensive engagement with the latest software and animation techniques. First year study also concentrates on essential skills needed throughout your degree study such as design of character, narrative and drawing. Animation and games histories will add context to your study. As you gain experience in your chosen area of study during this year, you have the opportunity to switch to either of the other two degree routes.
Year 2
Today's 3D CGI is informed by the best film, animation and cinematographic practices. Second year studies enable you to engage and use film language, illusion of life character animation, and the power of post production for integrating and compositing 3D-SFX. To complete year two study you will also take a self initiated project, with professional help, from planning stages and storyboarding through to completion.
Year 3
The final year of study is about engaging in real world practices and preparing for employment. You will make a final short film project, taking it from pre-production, storyboard, animatic through production and post-production. You will also prepare a showreel, and a professional website in preparation for work in the industry.
Work Placement
Placements are a valuable means of establishing industrial contacts and gaining an insight into the commercial reality of a chosen discipline. We have a long history of students working with industry supplementing the taught university curriculum with real life on the job experience.
This has seen students working right across the creative industries sector: in graphic, product and interior design consultancies, working as artist in residence in galleries, producing props and sets for the film & TV industry, shadowing teachers in education, working with commercial photographers through to students working right across the Music industry.
Study Abroad
This course offers you the opportunity to study abroad through the University's study abroad programme.
Study abroad opportunities are available worldwide and in Europe under the Erasmus+ Programme.
Find out more about Study abroad opportunities
Structure
Level 4
Core Modules
Animated Thinking: histories, theories, contexts - 30 Credits
CG Practices and Techniques - 30 Credits
Digital Art - 15 Credits
Creativity, Concept and Story - 30 Credits
Moving Image - 15 Credits
Optional
Level 5
Core Modules
Moving Visions: perspectives on digital animation - 30 Credits
Creative Project - 30 Credits
Advanced Specialisms for 3D - 30 Credits
Planning and Post Production for 3D - 15 Credits
Visualisation and Professional Practices for 3D - 15 Credits
Optional
Professional Work Experience 30: Screen - 30 Credits
Level 6
Core Modules
Employment Preparation - 15 Credits
Degree Project - 45 Credits
Pre-Production for 3D - 30 Credits
Critical and Cultural Studies: L6 Enquiry / Report / Essay (Digital Animation) - 30 Credits
Optional
Year Abroad - 0 Credits
Sandwich Year (Creative Arts) - 0 Credits
Clearing
Clearing places available on this course, call us now on 0300 303 6300 #UHClearing
How to apply