Safety at Herts: what we're doing
The safety, health and wellbeing of our community is our top priority. We have created a Covid-secure campus so you can enjoy university life while keeping safe. We have introduced a range of measures, informed by the latest government advice and working in collaboration with Hertfordshire County Council and the NHS.
Adapting our spaces
In line with Government guidance, both of our campuses, College Lane and De Haviland, are open. All of our buildings and most of our facilities are open, including our two Learning Resource Centres (LRCs).
We have adapted our teaching, learning and social spaces so you can follow social distancing guidance and keep safe. For example, we have introduced social distancing signage, improved ventilation, implemented two-way navigation systems, installed more hand sanitisers and added protective screens in reception areas.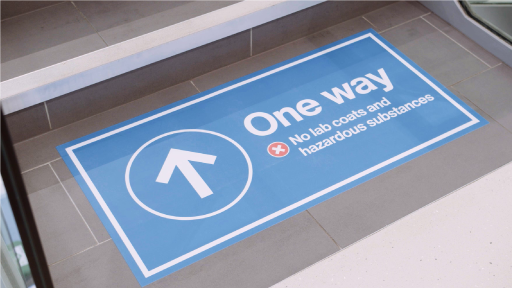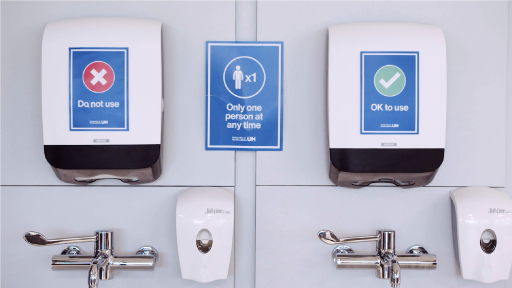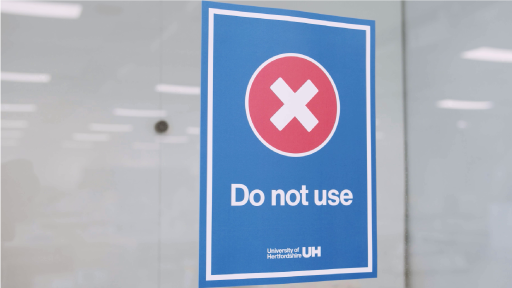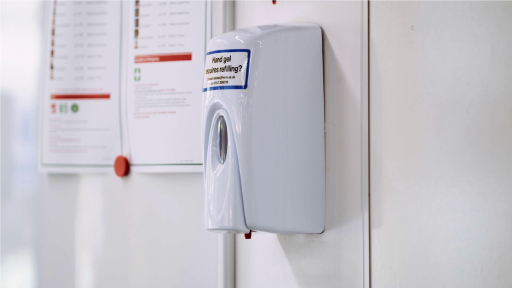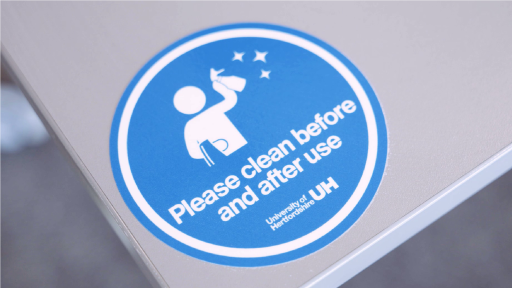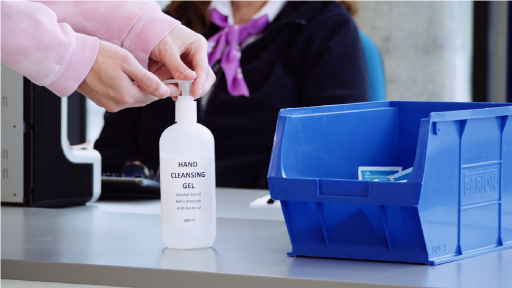 Free, reusable face covering
Wearing a face covering has become part of our daily lives, in the shops and on public transport, and this will be the same when you come to Herts this year. We will provide every student and member of staff with a reusable and washable University face covering. Students and staff will be required to wear face coverings when in a room for 15 minutes or longer, where it is not possible to maintain a distance of two metres. If you're not able to wear a face covering the University has an exemption scheme.
For more information on face coverings, further information is available here.
Enhanced cleaning
We've stepped up our campus-wide cleaning across all University buildings, including teaching spaces and accommodation, with a focus on key touch points such as door handles, stair rails and lift buttons. Our enhanced cleaning regime includes:
daily cleaning every weekday
additional hand sanitisers
public health information/posters.
On-campus testing
To support the Government and NHS in the fight against COVID-19, the University is hosting two testing facilities on our campuses.
On College Lane campus our Rapid COVID-19 Testing Unit is for students who do not have symptoms of COVID-19 to provide them with reassurance and to help keep our community safe.
On de Havilland campus the walk-through COVID-19 testing unit is open to students, staff and members of the public who are showing symptoms of COVID-19.
Pre-booking at both units is essential, find out how here.
Travelling to University
Where possible, you should walk, cycle or drive to and from University.
We are working closely with our local council and the University's bus company, Uno, to make sure travelling to and from campus on public transport is as safe as possible. Uno has introduced several measures to help keep you safe, including a rigorous cleaning regime and reduced capacity. To find out more, visit unobus.info/coronavirus.
If you want to cycle between your accommodation and the University, or between campuses, but you don't have your own bike, we have recently launched a pilot scheme, starting with a small number of bikes which you can loan from us. We also want to support those with their own bikes by providing things like cycle route information, discounts at local cycling shops for maintenance and equipment. We'll be adding further details to the website about this scheme soon.