Educational Assessor on-line course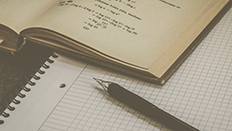 The course consists of predominantly self-directed study but there are live sessions led by the course leaders, Marianne Talbot and Newman Burdett
Read more about course presenters Marianne Talbot and Newman Burdett.
Overall aims
To develop knowledge, understanding and application of the principles of educational assessment
Outcomes
You will be able to:
Describe the key learning taxonomies and relate them to educational assessment
List and describe the definitions and inferences of assessment
Make links between learning and assessment
Apply the principles of assessment to make a "good" test
Evaluate the importance of standards and comparability in educational assessment
Course Structure
This course takes place over three weeks although the majority of the self-study and the live sessions are concentrated within week two and three. The course consists of ten sessions; two live Adobe Connect sessions and eight self-study sessions. The course leaders will be available electronically throughout the course to answer queries and offer support. A breakdown of the course can be found below;
Week one
This week is a pre-course week in which participants are asked to introduce themselves and complete a short activity.
Week two
This week consists of four self-study sessions and a fifth live discussion.
Session 1: Introduction and Learning taxonomies
Session 2: What is assessment discussion?
Session 3: Purposes of assessment
Session 4: Learning and assessment
Session 5: Live Adobe Connect discussion
Week three
As for week two, the third week of the course includes four self-study sessions followed by the final live session.
Session 6: Types of assessment
Session 7: Making a good test
Session 8: Standards and comparability
Session 9: Course summary and recap
Session 10: Final live Adobe Connect discussion
Details
Dates for this course:
29 May - 14 June 2018.
10 September - 01 October 2018
Cost: £250 per delegate