Proposal to the Secretary of State for Education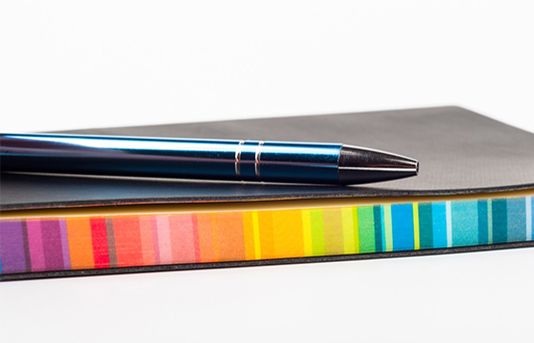 30 September 2020
Following the CIEA webinar on 15th September, in collaboration with the Chartered College of Teaching and Sir John Dunford, the CIEA submitted a proposal to Gavin Williamson at the DfE and Glenis Stacey at Ofqual for a programme to support robust teacher assessments in the run up to the 2021 examinations and tests.
Given the disruption to students' learning programmes already experienced and the increasingly likelihood of more to come, it is essential that arrangements are in place to avoid the issues that arose in 2020 with teacher assessments.
The full proposal letter can be seen below.
News of the joint proposal to the Dfe was also reported in the TES on Tuesday (Oct 06) under the headline 'GCSEs 2021: Call to make teacher assessment more robust'. Read the TES article.
Letter to Gavin Williamson
The letter to the RT Hon Gavin Williamson MP, dated 21st September 2020, is as follows:
Dear Secretary of State
Examinations and National Curriculum tests in 2021
We, the undersigned, appreciate that you are urgently considering suitable arrangements for examinations and tests in 2021 at a time of great uncertainty for schools and colleges. Our collective view is that total reliance on a full timetable of examinations and National Curriculum tests is both overly optimistic and risks creating further problems and additional stress for our young people, their families, schools and universities. There is urgent need for contingency measures that will provide a level of security for schools and colleges and is demonstrably fair and equitable to all candidates. Preparedness for all eventualities needs to be maximised and fairness must be the central aim.
It is the view of the organisations represented in this letter that re-scheduling the 2021 examination timetable and modifications to syllabus content will be an insufficient response to the situation and are likely to increase inequality. A delay of a few weeks will not address the underlying problems that some young people will have had more teaching than others and access to IT and online resources is highly variable. Therefore, grades in 2021 should be calculated on the basis of performance in a combination of external examinations and externally moderated centre-based assessments.
We are keenly aware that the situation in 2020 has damaged trust in the assessment system. Our aim is to assist in re-building trust and providing maximum confidence in the system, in the light of the challenges to be faced by young people and their schools and colleges in this academic year. In particular, the arrangements for 2021 must be designed to maximise fairness between students in different institutions.
In 2020, the submission of Centre Assessed Grades (CAGs) and rank ordering presented considerable challenges for teachers. The lack of centre-based assessment in the calculation of grades in recent years meant that there was no externally moderated evidence on which to rely in 2020.
A more reliable form of statistical standardisation has merit, but this approach is reliant on data derived from levels of performance over previous years and, as happened in 2020, introduces many individual cases of unfairness. Additionally, the use of CAGs in 2020 has disrupted the data in a way that will present problems in the use of historical data in 2021, which will require careful handling to avoid further issues with grade inflation.
As in all forms of assessment, teacher assessments are subject to issues of validity and reliability. It is imperative that these effects are minimised if the confidence of parents, governing bodies, students and the wider public is to be regained. This is best achieved through a national approach supported by Government and Ofqual. The central aim should be to strengthen internal centre assessment to the point at which it can form a valid and reliable component of final grades. This can be done through the urgent provision of a country-wide support programme to build greater consistency in the grading of centre-based assessments.
As the impact of the COVID-19 pandemic continues to present uncertainty over the running of examinations and tests in 2021, we wish to work collaboratively with the Government and Ofqual to protect the integrity of the assessment system and ensure fairness and equity for all learners. We therefore recommend that the following actions be implemented with urgency:
Schools and colleges should be encouraged to nominate 'lead assessors' to take responsibility for quality assuring the standards of centre-based assessment. These lead assessors should be supported with a programme, delivered remotely, to cover key aspects of assessment such as setting and maintaining standards, moderation of CAGs and addressing bias.
The awarding bodies and the Standards and Testing Agency (STA) should produce exemplification materials that can form a reference point for CAGs covering the full range of grades and expected standards of performance.
We believe that further guidance should be provided as to the types of evidence that schools might use to support their CAGs, such as classwork, designated assessments such as tests and practicals, and evidence produced during remote work. These forms of evidence should be judged against the exemplification noted in point 2 above in order to underpin grading judgements.
The DfE should promote and support the use of technology to encourage collaborative approaches between schools as a means of benchmarking, challenge and moderation against expected standards of performance. The lead assessors' role will be central in providing quality assurance of this process.
Where externally-set examinations and tests are conducted in summer 2021, the data from these should be used as a comparator for centre-based assessments across the system.
We offer these proposals in the spirit of collaboration as we all face the challenge presented by COVID-19. We owe it to our young people to put in place a robust and fair system. We believe these measures will not only provide a 'plan B' for 2021, but will lay the foundations for improved assessment practice, with gains not only in terms of examinations and tests, but in supporting the teaching and learning process.
We stand ready to discuss these recommendations in more detail.
Yours sincerely
Simon Sharp Chair, Chartered Institute of Educational Assessors
Dame Alison Peacock, Chief Executive Officer, Chartered College of Teaching
Sir John Dunford, Former National Pupil Premium Champion
cc to Glenys Stacey, Ofqual: Nick Gibb, Minister of State for Schools.