News Review 10 February 2020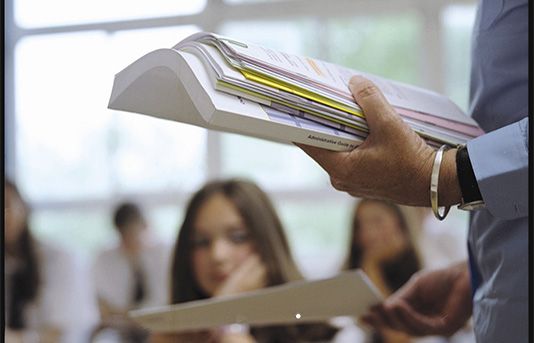 12 February 2020
Not-for-profit technology company Jisc has called for pen and paper exams to be scrapped by 2025, reports TES.
The company says that the sector should allow technology to provide radical solutions to make assessment smarter and faster.
EYFS changes
Schools Week reports that a number of changes to the early years foundation stage profile have been made by the Department for Education, including revisions to the assessment and moderation process which is currently blamed for unnecessary teacher workload. Exams watchdog Ofqual welcomed the "clear statement" in the consultation "that outcomes of this teacher assessment should not be used for accountability purposes" but went on to say that more needed to be done to maintain the low-stakes purpose of the tests.
Apprenticeship roadshows
The Education and Skills Funding Agency is running events across the country in February and March for employers on the register of apprenticeship training providers, reports FE News. The six roadshows "will focus on the transition of smaller employers that do not pay the apprenticeships levy to the apprenticeship service".
T-level funding
The TES reports that T-level providers are to receive £110m of government funding to prepare for the delivery of the new qualifications in 2020-21. The amount will be split between T-level professional development programmes and the T-level capital fund which helps colleges upgrade equipment and facilities.
AI assessment 'potential'
The PIE news announces the launch of a Pearson and UCL research project to explore how AI might be used to improve assessment methods. Rose Clesham, director of academic standards, measurement and research for PTE (Pearson's English language test) explained that AI provides the potential to "revolutionise" the way people take low and high stakes tests. Read more here.