News Review 03 February 2020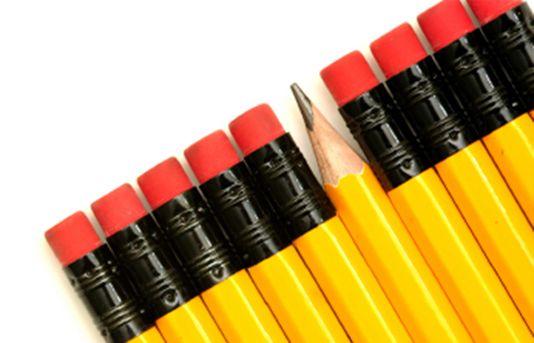 3 February 2020
Schools Week reports from the second annual ethical leadership summit in London at which ASCL leader Geoff Barton stressed the need for school performance tables to be overhauled to get rid of practices such as gaming and off-rolling pupils.
Mr Barton said: "In our system, it is simply a fact that a small number of rogue results can send your Progress 8 score into nosedive. It is a perverse incentive to do the wrong thing and ease out the pupils in the margins."
Sats test made pupils cry
The Standards and Testing Agency (STA), overseen by the Department for Education, has failed to investigate a particularly hard Sats reading paper which left pupils in tears, according to TES. Exams regulator Ofqual has revealed that despite agreeing with STA that research into the paper would be carried out, the investigation has not been completed, due to a "lack of sufficient resource".
Support for 'everyday' maths GCSE
The BBC reports that the charity Mathematics in Education and Industry supports the introduction of a new maths GCSE for those students in England struggling to achieve a grade 4 or above in resits. The proposed new exam should carry the same status as the current maths GCSE but should focus on everyday maths.
Apprenticeships update
Government figures published recently reveal that the number of apprenticeship starts in November had decreased by almost 20 per cent with the largest drop being in level two qualifications. Association of Employment and Learning Providers chief executive Mark Dawe said: "The fall in young people starting apprenticeships by nearly a quarter since the levy was introduced has been catastrophic for the communities that the government is promising to level up." Read the FE Week report.
The Institute for Apprenticeships and Technical Education (IfATE) has opened up a £35m tender to develop qualifications for wave three of the T-levels programme, which is due to be delivered from September 2022. Chris Morgan, IfATE's deputy director for commercial, called it a "really exciting opportunity for awarding organisations to bid to take on T-levels for several key sectors". Read the FE Week report.
Guidance on new assessment model
The DfE has recently published guidance to help schools understand the new assessment model which will replace p scales 1-4, the assessment model currently used to measure the attainment of pupils performing below the standard of the national curriculum assessments and not engaged in subject-specific study. The new model will become statutory later this year.
School Standards Minister Nick Gibb said: "This is a pioneering new approach to making sure that children with complex learning difficulties receive the highest standard of education. The engagement model will help teachers track and support these pupils' progress better than ever before and ensure that they receive an education tailored to their needs and abilities.