Announcement of CIEA and NAHT collaboration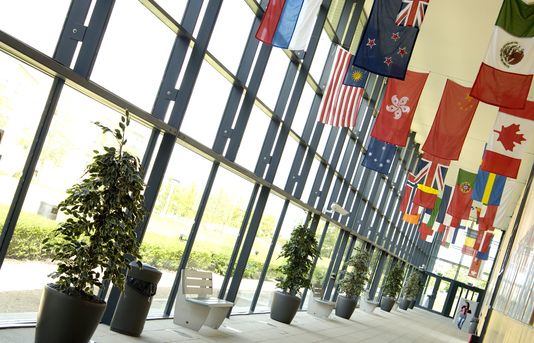 7 January 2020
The Chartered Institute of Educational Assessors (CIEA) is pleased to announce news of a professional collaboration with NAHT.
The collaboration provides an exciting opportunity to further extend the CIEA's reputation as the lead professional body for those involved in educational assessment and support NAHT's goal of delivering a better education system for all. The project offers mutual benefits for NAHT and CIEA members through a discounted CIEA membership and training services.
Simon Sharp, Chair of the CIEA said: "This collaboration provides an opportunity for two respected professional organisations with the same broad goals of making improvements to our education system to work together for the benefit of schools, teachers and students. The CIEA was formed with the intention of improving educational assessment practice wherever it occurs and to provide a professional voice for all those involved in the education and training system. NAHT has an excellent reputation as an organisation representing school leaders at all levels. This is a real opportunity for both organisations to work in harmony for the benefit of our respective members and those we serve."
Paul Whiteman, NAHT general secretary, said: "We are pleased to add the CIEA to our roster of partners. This will bring further benefits to NAHT members. Our aim is to create the conditions for school leaders to be successful and for their schools, their staff and pupils to flourish too. The sources of support that school leaders need and value are shrinking all the time, which is why NAHT is offering more and more of these kinds of services to members. CIEA offers opportunities for continuous professional development, accreditation for those who meet the professional standards, a code of practise and advice for members."
About NAHT
NAHT is the definitive voice of and leading union for school leaders. Alongside their members, they work to create a better education system for both educationalists and pupils alike. They represent school leaders working within a number of different areas of the education sector, and their members include head teachers, deputy and assistant heads, school business leaders, special educational needs coordinators, virtual school heads and leaders of outdoor education centres. NAHT is democratically run and supports its members through offering unparalleled protection and representation. They are committed to developing the profession through the excellent training opportunities they offer, and they use their highly respected collective voice to influence the policy decisions of government.
Benefits of becoming a NAHT member include:
Expert advice and specialist resources available online, over the phone and face to face.
Exclusive offers and discounts for you and your school, provided by key partners.
Access to NAHT Extras, an online savings platform available 24/7.
Benefit from a preferential rate on NAHT courses and events.
A termly magazine, Leadership Focus.
Find out more about NAHT membership.
Benefits of becoming a CIEA member include:
Post nominals recognising level of accreditation (for example Janet Smith ACIEA, MCIEA or FCIEA (depending on membership level).
A monthly e-newsletter 'On the Mark'.
Access to the EBSCO database, with free text searches of up-to-date research on assessment.
Access to the Member Area on the CIEA website which contains articles, webinars, lectures and case studies linked to assessment.
Access to high quality training by experts to support accreditation of individuals and institutions (fees apply, please see the Training pages for further information).