St John's venue for assessment excellence training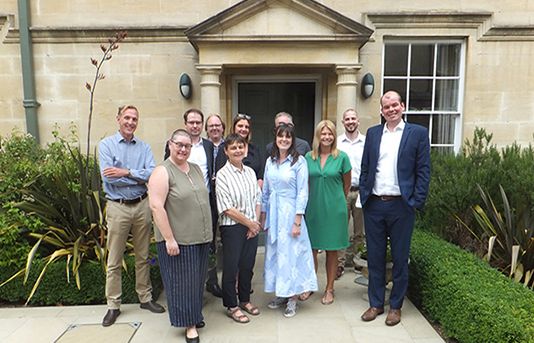 29 July 2019
The Chartered Institute of Educational Assessors was delighted to run its latest Chartered Educational Assessor course at St John's College, Oxford University in July.
Participants had backgrounds ranging from primary, secondary and special schools to those working in Higher Education and awarding and professional bodies, so discussions throughout the course were varied and lively.
Ali McCree, Director of the CIEA said: "The Chartered Educational Assessor status is the benchmark of assessment excellence awarded under the CIEA Royal Charter. Our national remit means we try to make our training accessible to those in different geographical areas and we really appreciate being invited to deliver the course in Oxford at such a wonderful venue."
The course was attended by 14 delegates including Hilward Vandormael, a Data Analyst and Evaluation Coordinator at Oxford University, who said: "I enjoyed the course as it brought together educational assessors from a variety of backgrounds. It was very interesting and useful to hear different point of views, to discuss, and to work collaboratively."
Participants will now go on to complete further online training and an assignment which will address a specific issue concerning the assessment processes that take place in a school, college, department or place of work. Successful completion of the course leads to the award of Chartered Educational Assessor status carrying the 'CEA' post nominals.
Future CEA training course are as follows:
Full details about the CEA training can be found on the CIEA website or by contacting the administration team on administratorciea@herts.ac.uk.