News Review 21 January 2019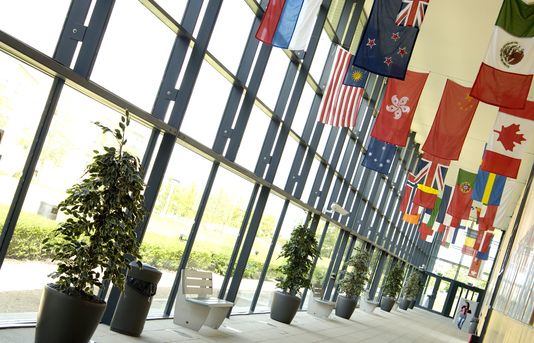 21 January 2019
Schools Week reports that civil servants from the Department for Education have been redeployed to help prepare for a no-deal Brexit on grounds that the DfE is seen as a non-priority "no deal" department.
More staff are set to follow if a no-deal Brexit becomes a reality.
Education secretary Damian Hinds said the temporary shift of civil servants from the DfE was "the reality of no deal" but insisted that the department had planned for "everything that is reasonably possible for us to plan for".
Fall in English and maths resit pass rate
TES reports that the number of students passing GCSE English and maths resit exams in November has fallen in comparison with 2017. The requirement for students to achieve a grade 4 or above in GCSE English and maths means that in order to meet conditions of funding, students must continue to resit until they achieve the necessary standard. The fall in the pass rate will lead to thousands of students having to resit the exams again in the summer.
New framework aims to 'rebalance' inspection process
Following the release of the proposed new Ofsted inspection framework for England, the BBC reports that a school in a tough area which has great teachers and a great curriculum could be rated outstanding from September, even if pupils' results are mediocre. Ofsted says its new framework aims to rebalance the inspection process to make sure that young people receive the best teaching possible.
'University applications should be made after A-level results'
A report by the University and College Union said that pupils should be able to apply for university places only after they receive their A-level results, reports the BBC. The union believes that this would end the increase in unconditional offers and "chaotic" clearing system. Admissions body UCAS said the proposals "appeal" but would be hard to bring in.
Exam candidates feel 'anxious' without their phones
The Independent comments on the Ofqual figures which show that the number of penalties given to GCSE and A-level students for taking phones into exam halls increased by 22 per cent last year compared to 2017. Exam officers report that students do not take mobile phones into exams because they want to cheat, but because they "feel anxious" when separated from their devices.
Record number of first-class degrees
Despite growing pressure on UK universities to tackle grade inflation more than a quarter of graduates achieved first-class degrees last year, according to the Independent. This shows a rise of two percentage points, figures from the Higher Education Statistics Agency (Hesa) reveal.