News Review 19 June 2019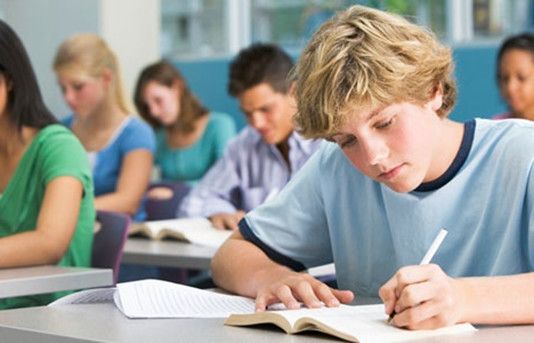 19 June 2019
The BBC report that the exam board, Edexcel, is investigating the on-line leak of part of an A-level maths paper.
Blacked-out images of two questions were posted on social media offering access to the whole paper for a fee of £70.
The exam board reassured students that no-one would be advantaged or disadvantaged, and they would not have to re-sit the paper.
Fraudulent social media posts of leaked GCSE papers cause problems for exam boards
Exam boards are struggling to remove posts on social media from people claiming to have leaked GCSE papers the TES reveals. Some fraudulent posts are offering papers costing up to £75 which is causing panic amongst students.
University admission system review to be carried out by The Office for Students
The higher education watchdog, The Office for Students (OfS), is to conduct a review into the university admissions system report the Telegraph. This comes after ministers express concern over "unethical practices" by universities in offering unconditional offers to students and engaging in "pressure selling"
Read The Telegraph article here
Cambridge Assessment acquires Durham's Centre for Evaluation and Monitoring
The TES report that Durham University's (CEM) that provides formative assessments for children of all ages has been acquired by Cambridge Assessment and Cambridge University Press.
Children with contact with social workers lag behind at GCSE, review suggests
Based on a government review, the Independent comment that children who have had contact with a social worker at any time since the age of nine are around two grades behind at GCSE. Education secretary, Damian Hinds, is due to speak about social mobility this week.
Read the Independent article here
New figures show lack of progression between new Scottish qualifications
Teachers and unions in Scotland have criticized the lack of progression between Scotland's new qualifications according to the TES. Analysis of the results over the past four years show that few pupils who gain a National 4 manage to progress on to the more challenging National 5.
Students shouldn't have to choose between A and T- Levels says sixth form college Chief Executive
Bill Watkins, Chief executive, Sixth Form Colleges Association is keen to advocate the coexistence of T-Levels and Applied General Qualifications and warns against forcing young people to choose purely between A levels and T-levels between them. Watkins writing in FE Week, argues that Applied General Qualifications (AGQs). They offer an alternative academic route to higher education, a closer relationship between classroom study and the workplace, and an opportunity for skills acquisition.