GCSE Results Summary 22 August 2019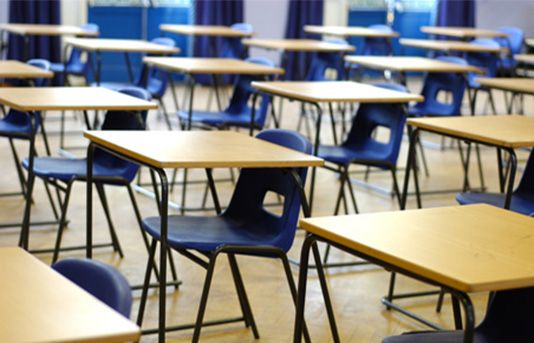 22 August 2019
Five and a half million GCSE results have been released today.
A summary of the results from the Joint Council for Qualifications briefing can be found below:
Overview
As reforms are coming to an end, entries and outcomes remain stable. Nevertheless, there have been some changes in gender entry and outcome patterns particularly in Mathematics, Science and Computing. Entries and outcomes in the sciences have risen and entries for Modern Foreign Languages have also seen an increase.
Grades in England, Northern Ireland and Wales
Since GCSE reforms have been introduced, England moved to the 9-1 grading system, whilst Northern Ireland and Wales continue to use the lettering A* - G system. Anchor points remain at 7/A, 4/C and 1/G. This year Northern Ireland has introduced a C* grade which equates to grade 5.
Entries and Outcomes in the UK
The population of 16-year olds is up 1.5 percent from 2018 and the total of 5.5 million entries has risen 1.4 percent. Outcomes are stable although there is a slight increase in outcomes at 7/A and 4/C as reform beds down.
English and English Literature
A rise in entries in both English and English Literature is linked to changes in entry policies. This year there was a 4.4 percent increase in English entries and 3.8 percent increase in English Literature entries.
Outcomes at 7/A in English Literature have risen slightly whilst a very small percentage decrease in outcomes can be seen in English at all anchor points.
Mathematics
Entries in Mathematics has increased by 4.2 percent and outcomes remain stable with marginal increases at 7/A and 4/C. Males continue to outperform females although females are closing the gap at 7/A grade.
Science
Generally, entries in Science have risen with a shift towards Science Double Award being seen. Increases in entry of the separate sciences has increased for males but remained unchanged for females. There has been an improvement in outcomes at 7/A in the separate sciences. In Physics and Chemistry females improved outcomes more than males but the reverse was seen for Biology.
Computing
A rise of 7.2 percent (80,027) has been seen in computing, notably, female entries are up 14 percent to 17,158 this year. Similarly, there has been an improvement in outcomes with females outperforming males.
Modern Foreign Languages (MFL)
Total MFL entries are up by 3 percent to 308,047. French remains the most popular MFL subject and Spanish had the largest increase in entries, exceeding 100,000 for the first time. Females outperform males in each language.
For further information visit the JCQ website
Additionally, Ofqual can provide information via their interactive app which includes:
over time results.
a map of results by county for a range of subjects.
graphs that show the extent of variation in the results of individual schools and colleges over time.