GCE results day 2019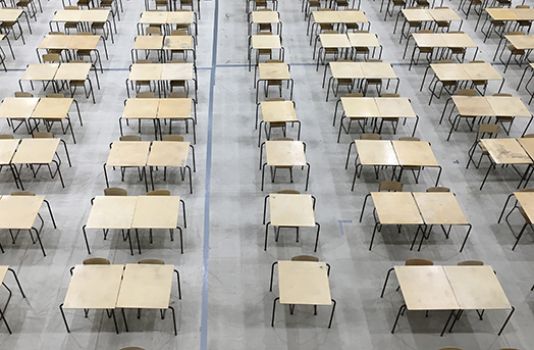 13 August 2019
On Thursday 15 August the examination boards will be releasing GCE A Level and other Level 3 results.
If you are a student awaiting results, the CIEA extends best wishes to you and we hope you achieve the outcomes required to support you on your chosen path. We would also like to acknowledge and thank the thousands of examiners, markers and awarding body personnel for their hard work and professionalism throughout the year.
For some students, unfortunately, there will be disappointment. In cases where students receive results below their expectations, school and college staff will be on hand to guide them on their future options.
The university clearing system will be a key resource for any student who did not meet the conditions of a university offer. Clearing is the system used by universities and colleges to fill any places they still have on their courses. It's an ideal way to find another course. You can find courses (with vacancies) that interest you, and contact the university or college directly, to see if they will offer you a place. More information can be found on the UCAS website.
If you are considering non-university options, it is worth taking some advice from a careers professional. You can speak to a careers adviser through the National Careers Service and you can search for apprenticeships.
Reviews of marking
Exam regulator Ofqual takes the quality of marking of GCSEs, AS and A Levels very seriously and reassures students, schools and colleges that the A level results that are awarded are an accurate reflection of their work over the past two years. Ofqual has produced a series of blogs on topics ranging from the marking procedure and how grade boundaries are set to "what to do when plan A isn't an option".
Feeling stressed about results day?: Read the Ofqual blog.
Additionally, exam boards have processes in place to make sure examiners are marking to the agreed standards and make every effort to prevent the unusual situation where a student is awarded a mark or grade which is not accurate.
If schools/colleges think there has been a marking error, they can request a range of post-results services ranging from requests to see candidates' scripts through to re-marking, re-moderation or ultimately appeals. If any errors were made, no matter how large or small, then the mark and, if appropriate, the grade will be changed. Whilst these services must be accessed through the school or college, the candidate must approve the request as results can go down as well as up.
It is important that any post-results services are accessed as soon as possible as there are cut-off dates for the various services. For full details of the process, the timetable and awarding body contact details, see the Joint Council for Qualifications guidance.
This can of course be a challenging time for students, but schools and colleges should be able to provide emotional support. However, for students who may not wish to discuss their circumstances with their teachers, Childline offers a free and confidential service to help them deal with their results. Find out more at Childline.