Chartered Educational Assessor - every school should have one!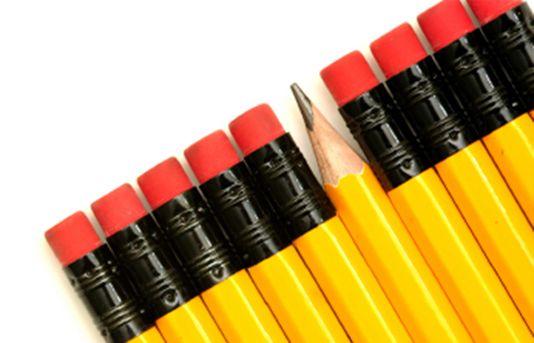 7 May 2019
Now more than ever, senior leadership teams in schools and colleges are thinking about how best to put in place good assessment practice that supports high-quality teaching and learning.
Designing and delivering a robust and effective assessment strategy as an integral part of the curriculum requires staff expertise as well as commitment from the School Leadership Team.
Why is assessment so important now?
The new Ofsted Inspection Framework will encourage all schools and colleges to review existing assessment systems to ensure they support high-quality teaching and learning.
Many school and college leaders and their staff lack confidence in their assessment knowledge and expertise and their ability to implement and defend robust and manageable assessment processes.
Since the removal of NC levels, primary and secondary schools have been developing their own assessment processes to assess students and monitor progress. Schools are starting to review and evaluate these to ensure they support high-quality teaching and learning.
The Chartered Educational Assessor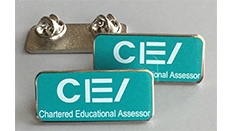 The role of the Chartered Educational Assessor (CEA) is to quality assure the assessment processes that a school, college, awarding body, university or training organisation uses. This could be in a single school or college, across a multi-academy trust, within a workplace, or across a consortium.
Find out more about CEA status.
Course dates
The next scheduled CEA training courses are as follows:
St John's College, Oxford University, July 2019
Leeds University, November 2019
University of Hertfordshire, March 2020
How to become a CEA
The Chartered Educational Assessor is the benchmark of assessment excellence awarded under the CIEA Royal Charter. There are four elements of the course that you will be asked to complete:
an introduction and on-line module lasting approximately 3 hours.
attend a two day face-to-face training session
access a live on-line session to learn more about the portfolio
complete an assignment in which you will quality assure the assessment processes that take place in your school, college, department or place of work. You will act both as a facilitator of change within the institution, as well as challenging and validating the change process.
Case study
Carol Holmes is Assistant Head Teacher at Westhoughton High School in Bolton. She is responsible for teaching, learning and assessment in a large community school. Carol has recently been awarded Chartered Educational Assessor status.
"I decided to train as a Chartered Assessor because I view accurate assessment and insightful feedback as the bedrock of great teaching and learning. I wanted to draw together the experience I have as an examiner, a school leader and a classroom teacher because, in those roles, assessment can mean so many different things"
Contact us
To find out more or to register your interest in the CEA course please contact the CIEA admin team.