Take a 'Quantum Leap' into crowd sourced assessment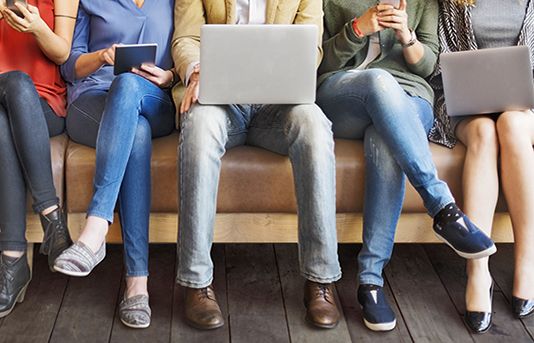 26 February 2018
Cambridge Assessment Network will be hosting Professor Simon Peyton Jones FRS (Microsoft Research) and Miles Berry (Principal Lecturer in Computing Education at the University of Roehampton) at the Network's spring seminar, 'A Quantum Leap': crowd sourcing assessment.
The seminar is taking place on Monday 19 March from 16:00 – 18:00 at Downing College, Cambridge and places are still available.
Here, Professor Peyton Jones explains the impetus behind the project:
In September 2014, the Department for Education launched an entirely new national curriculum for Computing, replacing Information and Communication Technology. Uniquely in the world, computer science is now taught to every child, at every level from primary onwards. The change gave schools a huge challenge, amounting to the introduction of an entirely new subject at school, and one in which few teachers have enough subject knowledge, let alone well-tested pedagogy.
One powerful way to support teachers is to provide them with a corpus of high-quality quizzes, to use in formative assessment. Assessment items are usually written by experts, and filtered by field trials. This is expensive, and yields only small repositories of items, often subject to restrictions regarding availability. Quantum starts from the opposite end of the spectrum: could we crowd-source Computing questions, and filter them by analysing the results of millions of question attempts on thousands of questions taken by hundreds of thousands of students? Then we could build a large corpus, available for free, to everyone, forever.
Project Quantum is both a research project (can we really get lots of high-quality questions this way?) and a delivery project (can we make the lives of classroom computing teachers better, soon?). The two are symbiotic: the research drives quality metrics, which teachers can use when selecting items; the data from live usage at scale drives the research.
If Quantum is successful, it will be useful this year and next year; in other countries as well as the UK; at every level from primary to A level; and in maths, science, English and history as well as computing. Scalable interventions like this are hard to come by.
Professor Peyton Jones and Miles Berry will tell the story of how Project Quantum has worked out in practice at this free seminar, hosted by Tim Oates CBE, Cambridge Assessment Group Director of Assessment Research and Development.
Book your place
Visit the Cambridge Assessment website for further details or to book your place
About Cambridge Assessment Network
Cambridge Assessment Network provides professional development for the assessment community in the UK and internationally.They equip education professionals with the tools, knowledge and understanding to be confident and capable assessment practitioners. Find out more.