JCQ briefing: Summer 2018 GCE AS, A Level and Extended Project results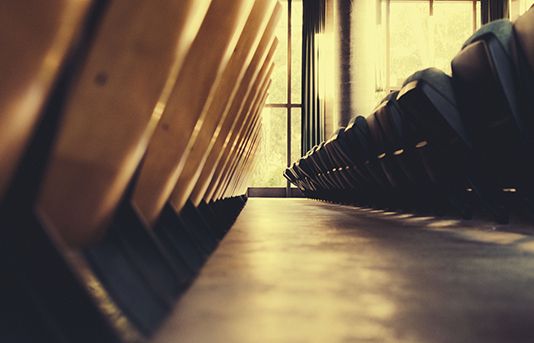 15 August 2018
A level results remain steady and STEM subjects increase in popularity.
Summary
Overall, A level outcomes and entries remain steady as reforms continue.
Facilitating Subjects increase in entries driven by increases in the sciences.
A Level Computing entry rise by 23.9%.
Trend of rising entries in STEM subjects continues with some interesting gender patterns.
French, German and Spanish entries down, other languages up, Chinese has largest increase.
AS entries continue to decline, especially in England.
A level results
The national A level results published today show little movement compared with last year, with 8.0% achieving the top grade A*, compared to 8.3% in 2017, and 26.4% achieving an A*-A compared to 26.3% in 2017.
This stability comes at a time of significant change, with the majority of subjects now having been reformed. New content and structures ensure these qualifications prepare students for study at higher education while maintaining standards year on year.
A level entries
The number of A level entries continue to fall although at a slower rate than the number of 18 year olds in the UK.
Increase in entry in Facilitating Subjects
Entries in Facilitating Subjects continue to rise from 50.2% of all entries in 2014 to 52.5% in 2018.
STEM
STEM subjects continued to rise in popularity. 36.2% of all entries were in one of these subjects compared to 28% in 2009, 33.4% in 2014 and 34.5% in 2017.
Male students are more likely to study a STEM subject, with them making up 57.0% of all STEM entries. The balance however, is starting to shift. More female students take Biology and Chemistry than male, with more male students taking Mathematics and Physics. Year on year comparisons show that females are closing the gap in these subjects.
Mathematics remains the most popular A level
An increase of 2.5% in entries to Mathematics A level in 2018. The total number of entries reached 97,627.
Mathematics is part of the Phase 3 reforms which started teaching in 2017. Assessments for all other Phase 3 reformed subjects won't be available until 2019, but Mathematics has been offered in 2018 after just one year of study. This decision was taken to allow those highly able students who take Mathematics at 17 years old. This only accounts for a small proportion of the total, 1,965 out of 97,627.
There is little movement year on year in Mathematics results at most grades.
Falling trend in Modern Foreign Languages
Entries for French, German and Spanish fell collectively by 7.9% in 2018. Other foreign languages showed an overall 3.1% increase. Of these languages, Chinese languages had the most entries, rising 8.6% year on year.
AS level
The decline in AS levels continued, with 52.5% fewer UK entries compared with 2017. This fall is driven by England, where the AS has been decoupled from the A level and is a stand-alone qualification. In Wales and Northern Ireland where the AS remains coupled to the A level, AS entries remain relatively stable.
Mathematics remains the most popular AS level.
These significant changes in entry patterns make it very challenging to draw year on year comparisons.
Further detail is available on the JCQ website www.jcq.org.uk