News Review 09 April 2018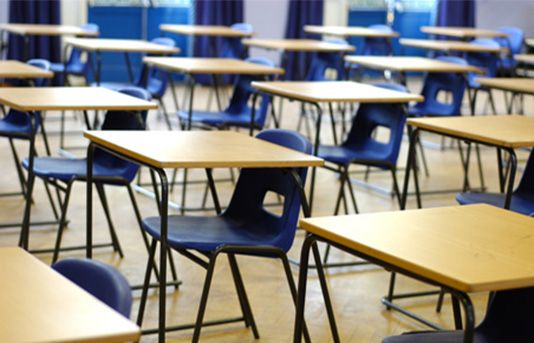 9 April 2018
TES reports that exams regulator Ofqual will carry out a programme of work to look into grade boundaries at GCSE and A level to ensure that grades reflect improvements in pupil performance.
Their current comparable outcomes system prevents grade inflation by linking grade boundaries to previous years but there has been concern that genuine improvements in standards are not recognised using this system. Headteachers' union, the Association of School and College Leaders has welcomed Ofqual's plans.
Adjudicator's ruling over 11-plus results
Schools Week reports that Colchester County High school for Girls has been ordered by the Office of the Schools Adjudicator to age-weight the results of its 11-plus entry exam after the test was found to disadvantage summer-born children. Whilst this ruling currently only affects Colchester County High, a grammar school in Essex, it is thought that there could be wider implications since the exam is also used by other schools in the county.
Seven hours a day revision 'unrealistic'
As students preparing for exams this summer started their Easter break, The Independent Schools Council published advice on its website indicating that successful students should be studying for seven hours a day over the holidays, reports the BBC.
Barnaby Lenon, chairman of the Council, said: "That may seem a lot, but the students who get the best grades will be working this hard."
Teachers and other experts suggest this level of study was "unrealistic".
Federation of Awarding Bodies appoints new chief executive
FE week reports on the appointment of Tom Bewick as new chief executive of the Federation of Awarding Bodies. Skills and enterprise policy expert Mr Bewick replaces interim chief executive John McNamara.
FAB chair Paul Eeles states that Mr Bewick has an "exemplary track record" of "building solid representative industry organisations" and "working with government", and has "influenced skills policy spanning a 25-year career both in the United Kingdom and internationally, most recently in the United States".
Uni says 'exams can be shortened'
Cambridge University has announced that exams and finals can be shortened because of disruption caused by the lecturers' strike, reports the Telegraph. Individual departments will decide if changes, such as the removal of questions on material that has not been taught due to cancelled classes, are to be made. Critics warn that it "raises questions about fairness"
Oxford University said they would not be amending exams as a result of the strikes.