News Review 08 January 2019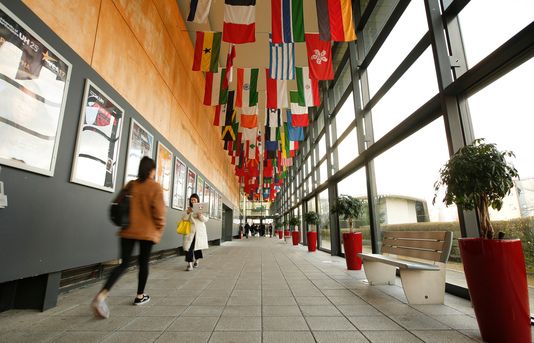 8 January 2019
University leaders have this week written to MPs to highlight their concern at the possibility impact of a no-deal Brexit on universities.
The Guardian reports that, along with the lack of certainty for thousands of EU university staff and students, implications of a no-deal Brexit would also affect procurement, data protection, the mutual recognition of qualifications and intellectual property. There is also apprehension that vital research links which benefit wider society may be lost.
Universities face 'grade inflation' warning
The Independent reports on an analysis on university grading carried out by universities regulator, the Office for Students. The analysis shows "spiraling" grade inflation indicating universities may be giving out more top-class degrees to improve their league table position in order to aid student recruitment. Education Secretary, Damian Hinds warned that institutions that are "unreasonably inflating grades" could face sanctions.
Exam 'trick to boost results' claim
Figures released by the government in answer to a parliamentary question from Labour's Lucy Powell, revealed that 90 per cent of IGCSE entries in the core subjects that form the English Baccalaureate were from private schools, according to the Independent. As the IGCSEs are widely considered to be less rigorous than GCSEs, the figures have prompted accusations of private schools "tricking the system to boost their results".
Think piece looks at need to overhaul English GCSE
Joe Nutt, educational consultant and author writes for the TES on the need to overhaul the English GCSE, stating it should focus "less on writing and more on how language is being used to manipulate and deceive".
Apprenticeship providers asked to re-register
FE Week reports that the government has informed several of the 2,571 organisations on the apprenticeship provider register to reapply to its refreshed list under new tougher rules. The first tranche or reapplications will take place in February 2019.