News Review 03 September 2018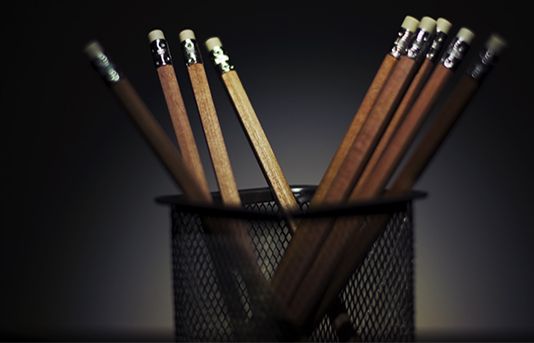 4 September 2018
TES research into Department for Education data shows that an increasing number of teaching hours in schools are spent on core subjects, seemingly at the cost of arts subjects.
51 per cent of Key Stage 4 teaching time is spent on English, maths and science compared with 44.5 per cent in 2011. Exam entry figures also raise fears that subjects such as music are on the decline.
GDPR effect on access to exam results
Guidance from the Information Commissioner's Office relating to GDPR and pupil access to exam results was recently released. Schools Week summarise what it means to schools and pupils:
According to the ICO, pupils have a right to request their mark, comments written by the examiner and the minutes of any examination appeals panels from exam boards.
The rights of pupils have not changed under GDPR.
GDPR does not let pupils see their marked exam papers. The only way to access marked exam scripts is via post-exam services run by the exam boards. AQA, OCR and WJEC charge for papers, while Pearson makes them available online for free.
GDPR access requests take too long to help with marking reviews.
Top A-level grades decrease for private schools
Figures show that the top A-level grades have decreased for private schools this year. The Telegraph reports that the proportion of private school students achieving an A or A* has dropped by 5 per cent since 2010. Lord Ralph Lucas, editor in chief of the Good Schools Guide, believes the drop is linked to improvements in state schools.
Skills minister seeks apprentice
FE Week reports that Skills Minister Anne Milton has posted a job advert for a level 3 business and administration apprentice for her parliamentary office which requires applicants to have achieved GCSE A-C (9-5) or equivalent in maths and English. Her request for a grade 5 or above comes despite a grade 4 also being equivalent to a C and therefore a pass under the government's new GCSE grading system. FE week reports that there is confusion about the new grading system amongst employers and parents.
Charity campaign to protest Scottish Primary 1 SNSA tests of literacy or numeracy
The Scotsman reports that children's education charity Upstart Scotland has launched a Scotland-wide campaign to protest the controversial Primary 1 SNSA tests of literacy or numeracy. The postcard campaign aims to encourage parents to withdraw their youngsters from the literacy and numeracy assessments launched last year by the Scottish Government.

Read The Scotsman report.
Computer Science grades improve but more needs to be done
Education Business UK reports that the Chartered Institute for IT, BCS, expresses concern that whilst GCSE Computer Science grades are improving, more needs to be done to support teachers and pupils in this subject to improve uptake. The government estimates that 90 per cent of all future jobs will require digital skills and that by 2022 the UK will need an additional 1.2 million new technical and digitally skilled people. Julia Adamson, director of education at BCS believes the subject has suffered from too little funding and a lack of awareness, with the result that uptake is still too low.