Re-imagining Education in England
We hope you can join us for the latest CIEA webinar in which panellists will discuss the future of education post-pandemic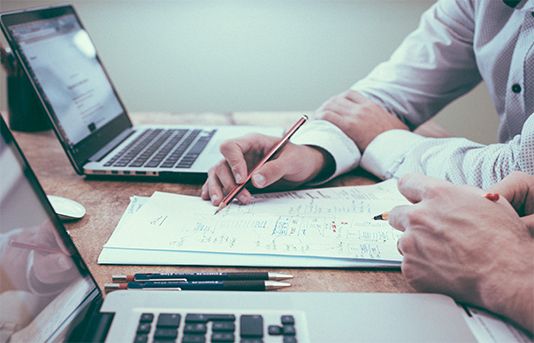 Our webinar takes its title from the recently published booklet, which ranges far and wide in looking at issues that the pandemic has brought into sharp relief and how many aspects of our current education system could be radically re-shaped. As its title suggests, it seeks to promote creative responses and solutions to the educational problems highlighted over the last eighteen months.

Details of how to get a copy of the booklet are provided below.
Panellists and their biographical details
We are delighted to welcome three high-profile panellists who have each made a contribution to the booklet to lead the webinar:
Chris Waterman

After a career in teaching and education administration, Chris has spent the last decade working as a commentator on public policy. He has lectured on education in Russia, North America and Scandinavia. He has recently given up a part-time post in China, promoting early years education. He has been a part-time researcher in the Commons and the Lords for more than 20 years and is Secretary of the APPG for the Teaching Profession. A prolific writer, he is Associate Editor of Education Journal. He has been dubbed the Parliamentary satirist as a result of the short plays and songs he writes on the contemporary political scene.

Ems Lord

Dr Ems Lord is the Director of NRICH, one of the world's largest mathematics outreach projects. Ems is a member of the Joint Mathematical Council, recently served as President of the Mathematics Association (2019-2020) and is a Founding Fellow of the Chartered College of Teachers. Ems has taught mathematics across the key stages, from Early Years to 'A' Level Further Mathematics. She holds a Research Fellowship in the Sciences at Clare Hall College, University of Cambridge, which addresses issues surrounding widening participation in mathematics.

Marcelo Staricoff

Marcelo is the author of 'The Joy of Not Knowing' (Routledge, 2021) and a former scientist and Headteacher. Marcelo teaches at the University of Sussex and works for UNICEF to help implement the reformed curriculum in Uzbekistan. Marcelo runs courses, acts as an advisor and speaks at national and international events. Marcelo is also the author of Start Thinking and has published widely in the fields of creative, critical, multilingual and philosophical thinking. Marcelo is a Founding Fellow of the Chartered College of Teaching, a member of the All-Party Parliamentary Group on Education (APPG) and a Trustee of the Laurel Trust, the Michael Aldrich Foundation and Whitehawk Football Club.
Focus
They will focus on three fundamental building blocks of education:
addressing the growing 'digital divide' that sees many young people struggling to access the technology and online learning opportunities that better-off peers and their families take for granted
equipping teachers and school leaders with the skills and confidence they need to implement change at local level, particularly giving them access to relevant high-quality professional development
reviewing the content of the curriculum, its aims, objectives and challenges, and in particular the skills and knowledge that we should be looking to equip our young people with in the 2020s – and beyond.
The webinar will provide an opportunity to hear a range of views on these and other issues raised in the booklet and to challenge the thinking on which the ideas are based.
We see this event building on our November webinar that focused on how assessment systems might develop post-pandemic. What are the implications of what is being proposed for assessment systems, as well as those involved in teaching and assessing students?

The webinar will be recorded. All participants will be able to ask questions.

We hope you will be able to join us.
Booklet details
Newton, G. and Waterman, C. eds. 2021. Re-imagining Education in England. IRIS Press. ISBN 978-09566709-3-9. Copies can be purchased for £10 plus £3.50 postage and packing by contacting: kate@waterman.education
Register