Research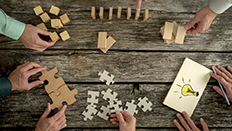 Research undertaken in the Centre for Educational Leadership includes:
Leading service improvement and innovation in education: An exploration of multiple authorities and power in co-production contexts
This is a cross-disciplinary study of leadership in co-production - that is, a process in which in which citizens and service users participate with service-providers in the design and delivery of service provision. There is a pressing need to understand more about how co-producers make sense of and negotiate different, and often conflicting, interests as they attempt to co-produce a service. The study is investigating the different kinds of authority recognised and brought together in the shared leadership of co-production, and the consequent problems and opportunities that arise. It builds on on contemporary research and experience concerning distributed leadership in educational settings and the latest conceptual developments on leadership in co-production. The focus of the research, which is taking place in 2017, is co-production activities in schools. The research team comprises academics from the Centre for Educational Leadership and the University of Hertfordshire Business School.
Educational Administration and Leadership in the United Kingdom: A Comparative Review - a project of the British Educational Leadership Management & Administration Society (BELMAS)
This is a BELMAS project with the purpose of examining critically the policy frameworks and interpretations of educational leadership and administration across the four countries of the UK. The project is being conduced through a programme of invitational conferences and commissioned papers. During 2018, four conferences will be held, one in each of the four countries of the UK. A fifth, UK-wide conference will be held in spring 2019 following which a report will be produced. The scope of the project is not confined to one sector (early years, school, further or higher education). The project has intentionally been titled 'educational leadership and administration' to convey that, while the core focus of the project is on questions of leadership, a comparative approach has to take account of the policy and administrative frameworks within which leadership is enacted. The similarities and differences in these patterns of evolution in different countries of the UK and their implications for leadership are a key focus.
Professor Philip Woods, as Immediate Past Chair of BELMAS, is leading the project. CEL has been contracted to provide management support for the project.
A Global Survey of Challenges to Educational Leadership and Administration
This is a pilot international survey is being undertaken under the auspices of the International Congress, an evolving forum with the aim of sharing concerns and interests between countries relating to the field and practice of educational leadership and administration. Initiated by BELMAS (British Educational Leadership Management & Administration Society) in 2013, the Congress is currently hosted by UCEA (University Council for Educational Administration, in the US) with the intention of its hosting passing to other national educational administration societies. The project's organising group comprises: Michelle Young (Executive Director, UCEA; University of Virginia), Gopal Midha (Graduate Student, University of Virginia), Stephen Jacobson (UCEA's Associate Director for International Initiatives; University of Buffalo), Ian Potter (International Co-ordinator, BELMAS), Philip Woods (Immediate Past Chair, BELMAS; University of Hertfordshire)
EFFeCT: European Methodological Framework for Facilitating Collaborative Learning for Teachers (2015-2018)
The objective of this EU-funded project is to facilitate policy development and well-evidenced innovative improvements related to teacher learning at system (state), regional and local levels, and to enhance opportunities for teachers' collaborative learning by promoting networking and professional collaboration between teachers and other educational stakeholders, teacher educators and researchers.
The project recognises the role of leadership in teacher learning and addresses leadership development through the notion of distributed leadership for equity. The University of Hertfordshire through the Centre for Educational Leadership leads the project's research and analysis of good practice in professionals' collaborative learning and distributed leadership - i.e. practice which successfully involve teachers, students and support staff in inclusive collaborative learning and innovation in schools.
The partners comprise:
Tempus Public Foundation (Hungary) (co-ordinating institution)
University of Jyvaskyla (Finland)
National Centre for Education (Latvia)
National Institute for Continuous Professional Development (Czech Republic)
University of Hertfordshire (UK)
Mary Immaculate College (Ireland)
EPNoSL: European Policy Network on School Leadership (2011-2015)
EPNoSL was set up with EU funding as a collaborative network involving more than 20 countries in which members co-create, manage and share knowledge in order to inform policy in the area of school leadership.
Within this, the Centre for Educational Leadership undertook research on distributed leadership and social justice; leadership standards for social justice in Scotland*; and leadership for equity* (*with University of Durham and General Teaching Council for Scotland), as well as designing a 'toolset' for practitioners and policy-makers on distributed leadership for equity and learning.
'Enhancing participation through distributed leadership for equity and learning'
Funded by a UH grant (2015-16).
'A philosophical investigation of partnership in higher education', funded by the Philosophy of Education Society of Great Britain (2016). Thos project is creating a philosophically informed framework to enable a critical understanding of pedagogical partnership in higher education policy and practice.
Taking an Aristotelian appraisal of friendships, it is developing a taxonomy of partnerships and their purposes to deepen the current discourse. It is intended that the framework will apply to many settings, not just educational ones, to develop philosophically informed discussions concerning cooperation, co-creation, co-production and co-leadership.
Within higher education specifically, it is hoped the framework will impact on HEIs and government bodies' policies on higher education in the current climate of marketisation and consumerism.
---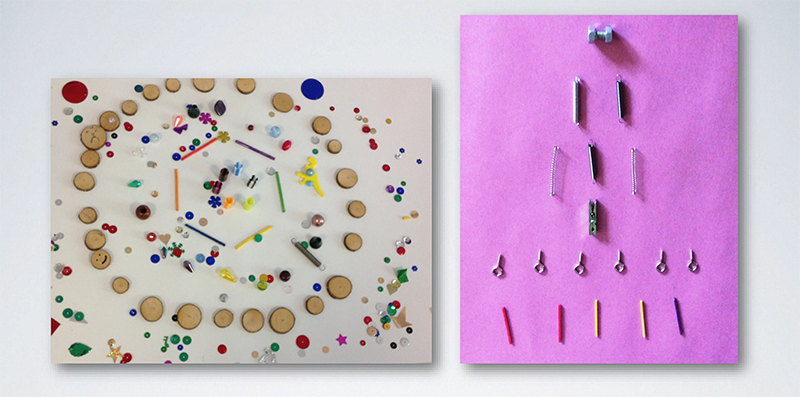 Two of the images created by participants in research projects on distributed leadership and collaborative teacher learning.