University of Hertfordshire celebrate MBA successes
The Hertfordshire Business School recently celebrated the successes of its MBA students, alumni and staff at a charity Gala Dinner.
Over 100 attendees including business guests, faculty, students and alumni were in attendance, along with representatives from the Associate of MBA's (AMBA), our accrediting body. The dinner also supported our 'community partner' Hertfordshire Young Homeless, with the night raising over £1600 from guests, Hertfordshire Business School and additional gifts provided to the charity.
Our Award Winners
Clare Tamsitt
Clare has been an excellent student at the University of Hertfordshire, demonstrating an outstanding commitment to her MBA studies; graduating with commendation.
Since then, Clare has remained engaged with the programme; representing Alumni on the MBA programme committee and contributing to module delivery through guest speaking. Clare embodies the University's values; her friendly and collegiate demeanour are readily matched by her ambition and enterprise.
Through her contribution on our MBA programme committee, Clare has shared in our successes and engaged fully with our challenges. Her voice and experience continue to positively shape the experience of current and future students. Our sincere thanks, Clare, for being a valuable member of our alumni community.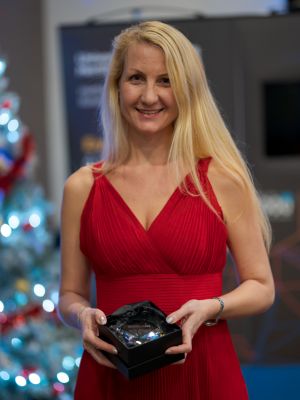 Rebecca Martin
Rebecca is nominated to receive an award for the Leadership and Change module. She made great progress in understanding complex ideas and putting them into practice. This was clearly demonstrated in her honest and insightful reflective writing.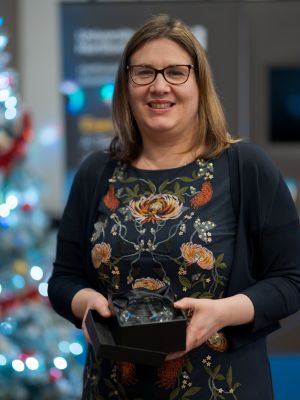 Joe Wilkins
During the Entrepreneurship and ED module, Joe Wilkins showed exemplar interest and engagement with entrepreneurship and intrapreneurship in his workplace. Joe engaged with many of the concepts and tools and applied them in his AIP and went on to introduce new business tools to enhance his business innovation. The impact of this on both his career and his standing in his business has been considerable.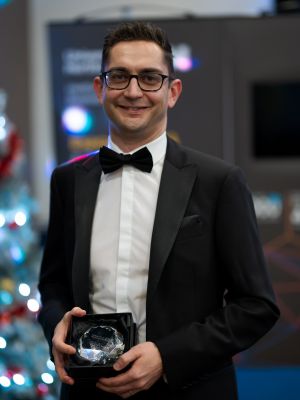 Rashmi Patel
Rashmi is a conscientious and diligent student and professional, who has fully embraced each module in the MBA programme. This effort is evidenced by her outstanding attainment. Rashmi's strong work ethic, passion and self-determination has led to her wholeheartedly immersing herself in the learning and development opportunities that the Senior Leader Development module brings.
The relationship and respect that Rashmi and her employer supervisor have for one another has been impressive to observe. This has helped her employer feel part of the Degree Apprenticeship experience by giving Rashmi the level of support required to excel on her learning journey. Above all, Rashmi is a great person and a respected member of her cohort.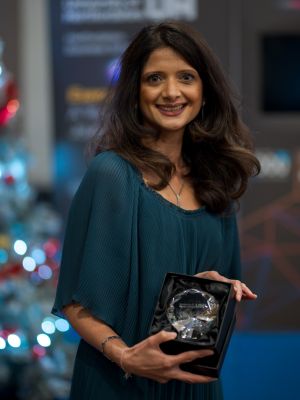 Andrew Woodbridge
Andrew Woodbridge is an outstanding student, who has a keen interest in promoting classroom environments that embrace intellect, through active participation in discussions and by meaningful personal input. He showed great commitment to learning research skills and submitted a high quality research report on a Big Data related topic, Internet of Things (IOT). The potential he showed in the classroom environment, was complimented by his fantastic academic achievements.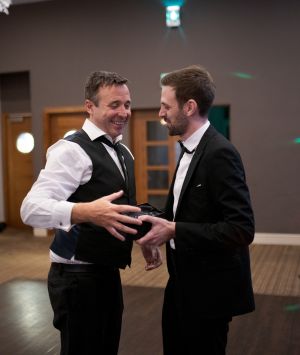 Tony Cullen
The rich learning experience and social immersion offered by our MBA is only possible because of the contribution of the many individuals who comprise it. Once in a while, the enthusiasm, good nature, quality and good humour of an individual shines that little bit brighter. Many of our students journey's will have been touched by the efforts of this winner. Amongst many other things, Tony has developed and produced the MBA Gala Dinner, coordinated teaching sessions to ensure they run smoothly and championed our learners' interests in key decision making and service provision. Our winner for Outstanding Contribution to the MBA is Tony Cullen.