Apprenticeships
COVID-19 update
As we continue to comply with Government advice, we want to keep you updated about how the University is responding to the latest guidance in relation to those on apprenticeship courses and the employers of apprentices.
Degree Apprenticeships offer students the opportunity to achieve a full bachelor's (Level 6) or master's (Level 7) degree by combining full-time work with part-time study through a training provider or a university, like the University of Hertfordshire.
Our apprenticeships have been created by employers, for employers to support workforce development and ensure success.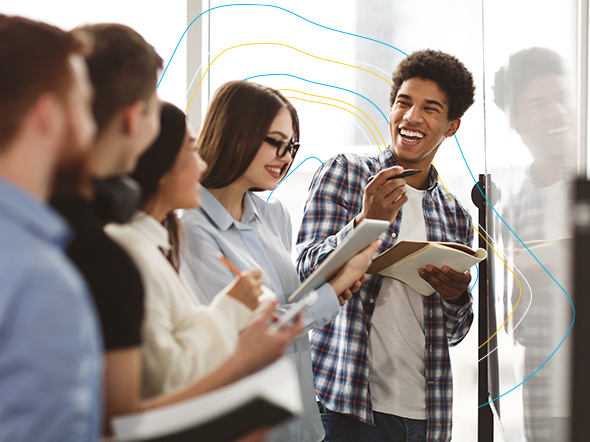 Employers
Our professional apprenticeships help you and your business deliver a high quality learning experience for new and existing employees.
Create an opportunity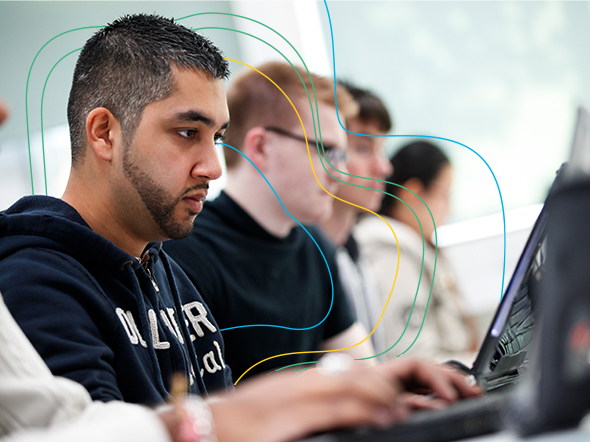 Apprentices
Join us as a degree apprentice and gain valuable on the job experience whilst studying towards an undergraduate or postgraduate qualification.
Find an opportunity
We are able to see the differences in what he is being taught at our company and at university and the learnings really complement each other. He has gained a lot more knowledge from his time at University that he would not have gained only working at our company.