Toxicology research and development services
Our Toxicology Research Group is an innovative, multidisciplinary, award-winning centre of excellence for the research, development, evaluation & testing of chemical, biological. radiological, nuclear and explosives (CBRNe) countermeasures. This covers the areas of:
Protection
Detection
Decontamination
Medical diagnostics
Forensic chemical analysis
Since being established in 2012 the group have developed a successful track record in delivering projects on time, within budget and of a consistent high quality. Our clients benefit from bespoke, cost-effective studies due to an in-house developed R&D programme that provides cutting-edge knowledge and expertise. Our work is performed at a secure, off-campus location, supported by state-of-the-art laboratories which contain essential equipment and test facilities.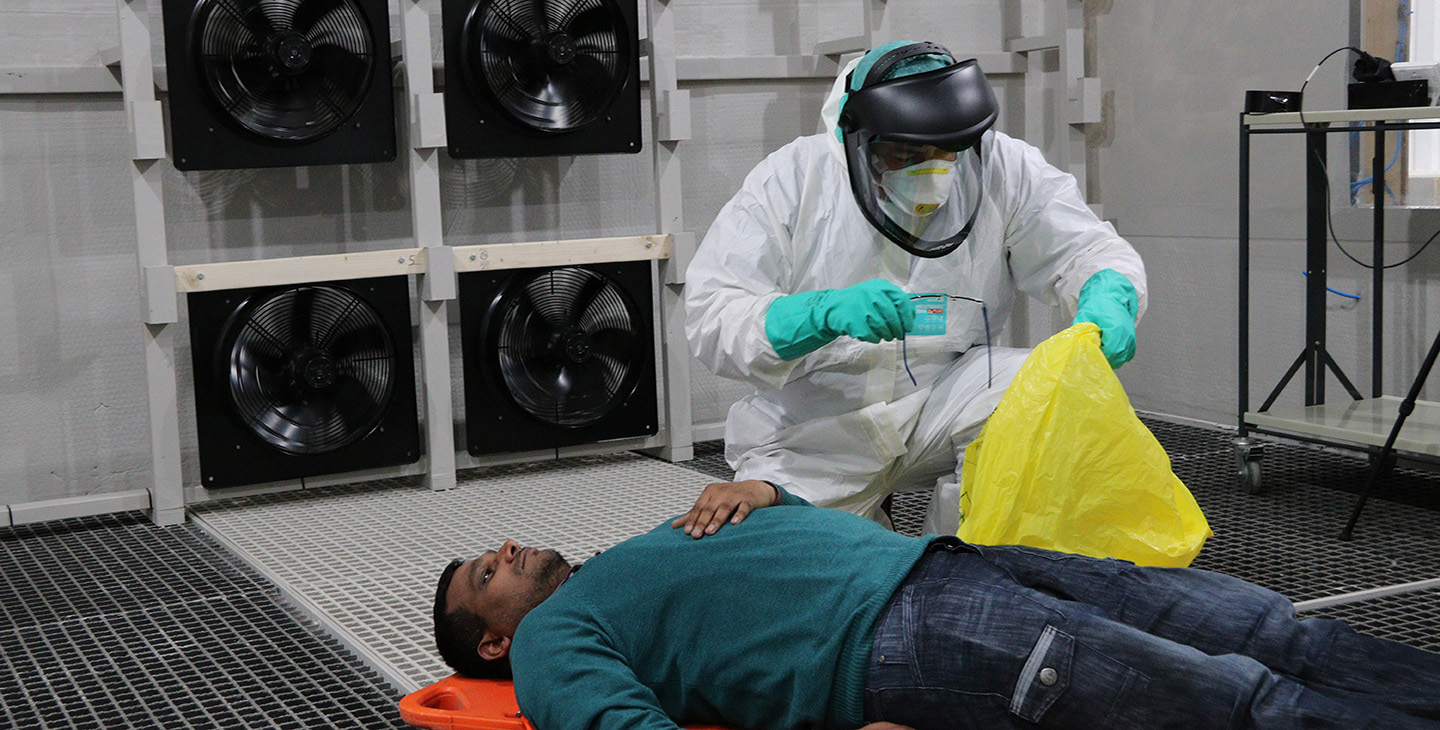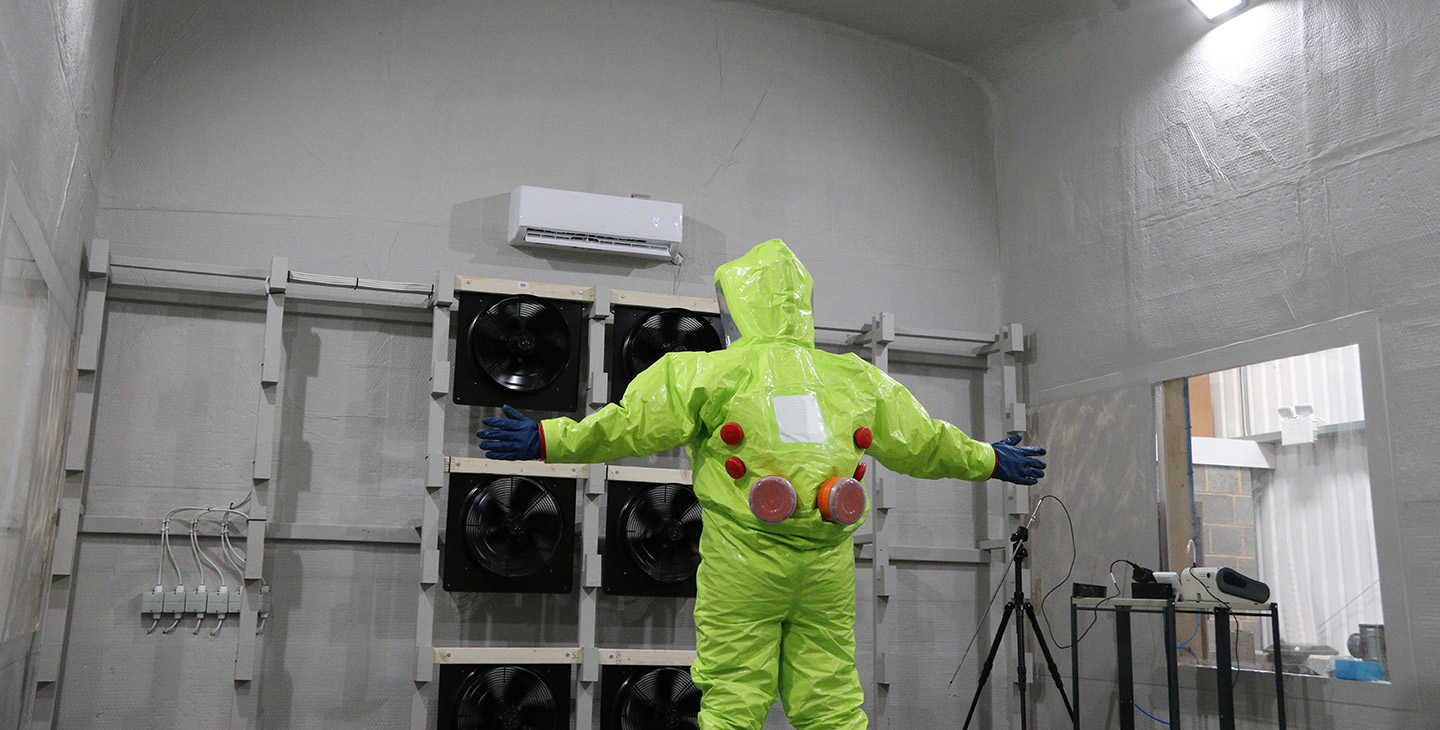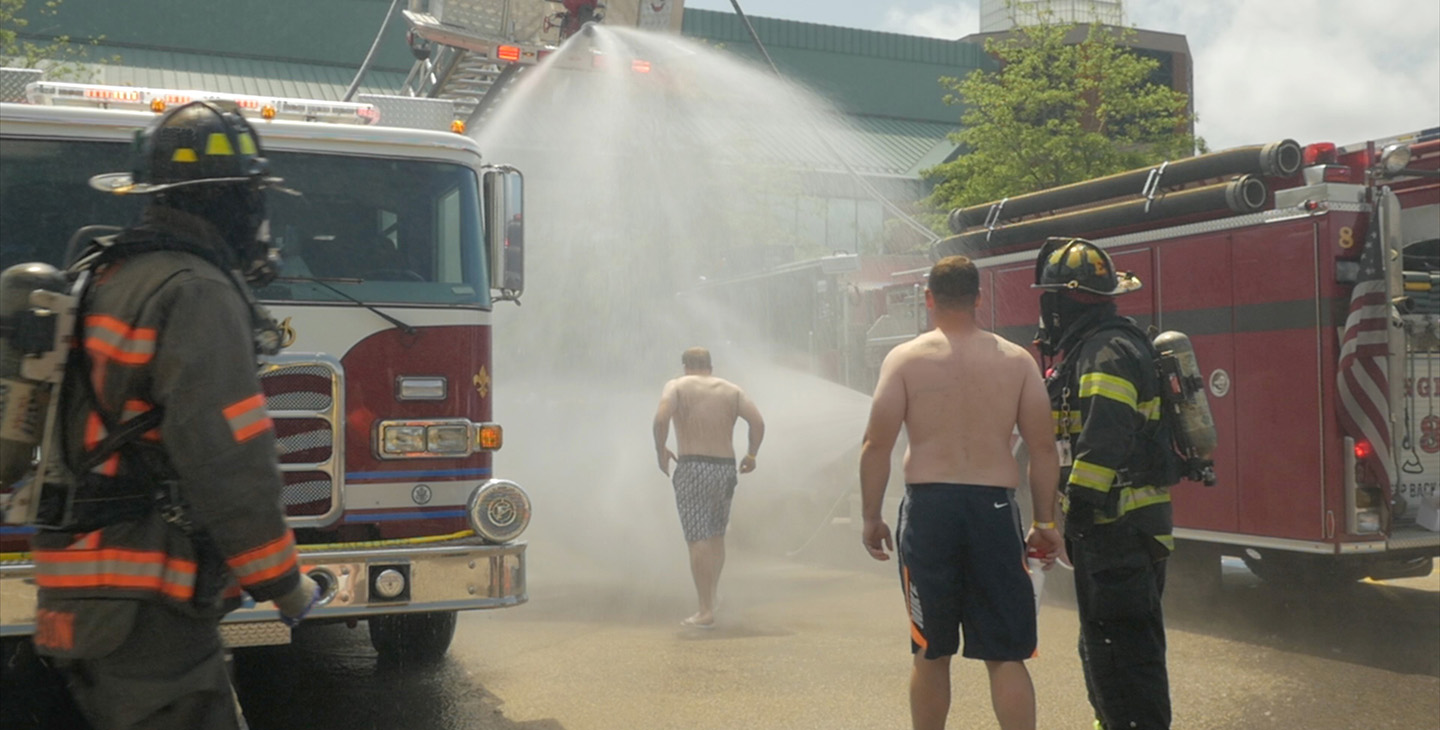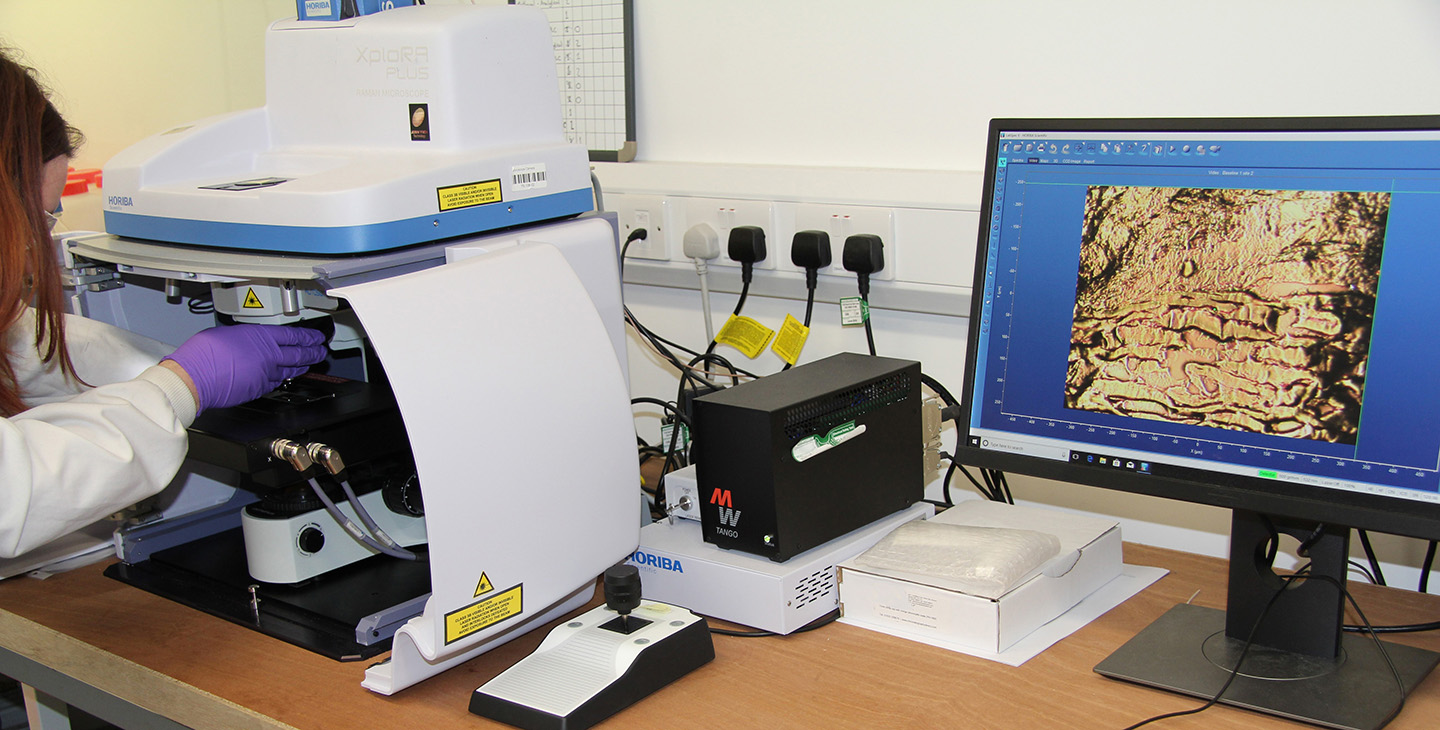 Services we can offer
COVID-19 Halochamber for evaluation of PPE

Our large (160m3) halochamber allows testing of PPE under 'in use' conditions, to quantify the protection given by PPE against viral infections. It uses a simulant based on an aerosol challenge of salt nanoparticles. We can evaluate the performance of visors, googles, masks, gloves and aprons during physical tasks common to clinic environments, within a simulated COVID-19 contaminated environment.

Detection services

We can carry out quantitative evaluations on the performance of chemical and explosive detectors, under controlled, realistic or extreme conditions of use. The development of generic technology platforms has led to us improving existing methods and novel technologies, for example, the retrospective identification of exposure to a toxic substance based on the 'man as a detector' concept.

Protection assessment

We can assess protective materials and equipment, from individual components to an entire ensemble. This can be through internationally approved swatch and exposure chamber tests or via bespoke study designs and robotic apparatus. We can design and evaluate safe undress procedures and develop quantitative, whole-body chemical dosimetry for exposure chamber tests.

Decontamination

We can quantify the effectiveness and safety of personal and surface decontamination products, against chemical, biological and radiological threats. This is by using unique laboratory apparatus to reproduce in-use application and clinical studies to measure effectiveness under real-life conditions. We have designed and validated a novel diffusion cell system for laboratory determination of wet and dry decontamination systems. Alongside this, we can run small-scale production and development of personal, infrastructure, vehicle and equipment decontamination systems.

Medical Diagnostics

Laboratory and clinical studies have been implemented to support the development of prototypes and to help regulate the approval of devices. There has been pioneering developments in sebomics for forensics applications and pupillometry as a generic diagnostic/prognostic indicator of exposure to toxic materials and infections.

Forensic and Chemical analysis

We have carried out analysis of biological and non-biological matrices for substances of abuse, toxic chemicals and toxins. This is accredited to ISO/IEC 17025:2017. We have developed a highly sensitive multiplex assay for simultaneous identification of multiple substances.

Training, exercising and education

Educational programmes on CBRN threat agents and associated detection and medical countermeasures are available. We can provide practical training of first responders, in accordance with IOR and PRISM incident response processes, under realistic environmental conditions. This includes designing, planning and implementing small to large-scale exercises. To compliment this, we can provide evidence-based guidance and training documentation.
Accreditation
Our facilities are accredited by UKAS to ISO/IEC 17025:2017.