Sport consultancy
The University of Hertfordshire has a specialist consultancy team focusing on sport, health and exercise. Our services include:
From grass root to world class sport
The consultancy team operates with highly professional standards. Our ethos is to deliver world class support services to individuals and teams in the sport, health and exercise fields.
Many of our services are delivered at the University in the newly constructed state-of-the-art Performance Testing Centre, as well as the Sports Injury and Rehabilitation Centre. This applies to sports, exercise and research projects, as well as educational and training courses/workshops.
Off site delivery is available depending on demand and individual needs.
Our clients
We have a range of clients such as:
high-level athletes
exercising individuals
exercising recreational groups
whole squads and teams
coaches
corporate and business personnel
Contact us
For more information about sport, health and exercise consultancy, please email Charlotte Gautrey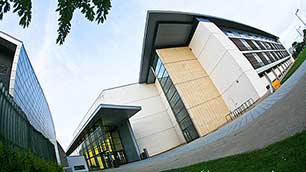 "
The team was knowledgeable on what they were doing and treated the athletes with the required respect and professionalism throughout the process.