Apple Training Centre
The Apple Authorised Training Centre (AATCe) Hertfordshire has been used by students and professionals in the film and media industries, as well as those working with video on a day-to-day basis, to achieve industry-recognised certification in a variety of Apple professional applications.
Even if you are not working in the film industry, but are interested in learning how to edit and the techniques employed in post-production, or if you want to enhance your skills portfolio, an Apple Accredited course could be right for you.
Short courses
AATCe Hertfordshire provides training through short courses that introduce users to the feature set and interface of each specific application.
We run 3 day courses in the below areas. Apple accreditation is available upon request. Course cost is £695.00. Accreditation is optional (£150.00). For dates of courses, please contact us.
Course topics include:
a full overview of Final Cut Pro 7 or Final Cut Pro X
how to work with motion graphics, animation and titles
colour correction for films and video
DVD production and video archive and compression.
This is the only AATCe in Hertfordshire.
Courses
We are running courses in:
Introduction to Final Cut Pro
Motion 4
Color
DVD Studio Pro
Training is provided in an Apple Accredited suite by an Apple Certified Master Trainer, offering powerful Macintosh hardware with dual screens to optimise productivity, running industry standard software software.
More information
Contact us for more information and to book a place.
What our
staff say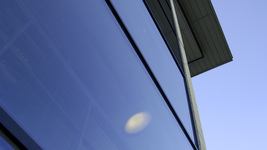 "
Final Cut Pro gives you more creative options and technical control when editing videos and films. It is used by professionals within the film and media industries. With the 'Apple Certified Pro' qualification it provides unique opportunities for enhancing CVs with industry accreditation and becoming an Apple Certified editor. As an AATCe we are actually able to offer all Apple professional training courses.