close
Apply through Clearing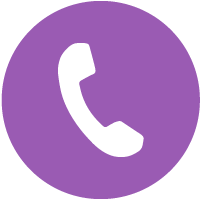 Call Clearing Hotline 0300 303 6300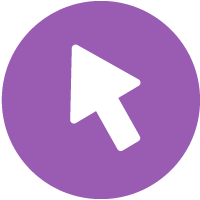 Apply online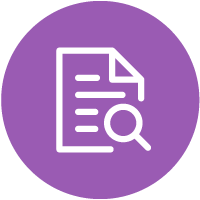 Find out more
close
Apply online through Clearing
Meet Shivani. To compliment her learning, Shivani took part in many extracurricular activities whilst at Herts. She was a Student Representative, achieved a Go Herts Award, and hosted the first joint student society festival.

Meet Ayesha. With support from the University's Student Wellbeing team, Ayesha excelled at Herts and is now an Expenditure Account Assistant for a global company.

Meet Opeyemi. Opeyemi's passion for business analytics and consultancy was driven by working for his family's business. After completing his MSc in 2022, he returned to Herts as a Visiting Lecturer.

Meet Toby. Toby says his two years studying and working abroad greatly improved his confidence and communication skills.

Meet Tom. Tom credits his successful career, which has seen him work with global brands including Google and Salesforce, with his time at Herts.

Meet Jorja. Jorja made the most out of her time at Herts. She spent two years studying in the United States, joined the University's cheerleading team, and is now a Marketing Coordinator in Australia.

Meet Tom. Tom's time at Herts has propelled him into a career that has taken him across the globe.

Meet Jackson, whose passion for digital marketing led him to the UK to study an MBA.

Meet Neelesh Prang, who graduated during the pandemic and is now based between London and Paris working as a Business Development and Account Manager for a French software company.

Meet Sarmila, the Deputy Mayor for the London Borough of Wandsworth and the youngest councillor in the borough, representing Wandle ward.

Meet Naveed who pursued a career in banking and construction in Dubai and Abu Dhabi, before realising his true passion was in creative writing.

Meet Tatjana Apukhtina, an ambitious entrepreneur, business founder and actor.

Meet Ashley Joseph who has combined his social media skills and his passion for football to forge a successful career.

Meet Heraldas Gaspariunas, an entrepreneur who is passionate about developing his biotech start-up and is committed to embracing new experiences and lifelong learning opportunities.

Meet Grace Tucker whose career has taken her from China to Kent and now to Guernsey in a very short time.

Meet Marta Sierpek who wanted to add 'something extra' to her professional and educational career by studying a Masters of Business Administration.

Meet Julia Barnard who re-joined the Herts community to study her Masters of Business Administration and give her the confidence to make her ideas into reality.

Meet Joy Clyne who won the 2020 Flare award for social impact. Joy is a self-employed writer working towards getting a collection of poems published.

Meet Ramat Tejani who has taken the international technology industry by storm. She is the Diversity Marketing Manager for Amazon Web Services

Meet Abies Iriowen who has applied her degree to improve diversity and equality in businesses. She currently works as a Diversity & Inclusion Coordinator at Goldman Sachs

Meet Toby Stoddart who used his MBA course do strengthen and diversify his skillset for higher positions. He currently works as the Global Commercial Director for the Clinigen Group.

Meet Craig Jones who decided to undertake an MBA to help him transition from a technical to business role. He is currently the Manager of Global, Planning, Strategy and Business Associations at Ford Motors.

Meet Charlotte Dennis, a start-up business owner, who decided to pursue an MBA to ensure the success of her businesses.

Meet Clair Rimington who utilised the skills she gained during her MBA to move up the career ladder. She currently works as a Principle Commercial Manager for MBDA Missile Systems.

Meet Clare Tamsitt, a nurse with 20 years' experience who completed an MBA at Herts to develop her management skills and further her career prospects. She is now Divisional Director for Core Services at Barts Health NHS Trust.

Meet Mark Hull who has enjoyed a varied career since graduating. He is currently the Head of Marketing for Dignity Funerals and Funeral Plans. He previously worked at Sky as a Marketing Controller for Customer Communications.

Meet Bradley Johnson who has gone onto work in Higher Education since graduating.

Meet Nadee Buddhiwickrama who wants to use her degree to ensure future students have a great experience. She currently works as the Assistant Manager for Student Experience at SLIIT - Sri Lanka. She is based in Canada.

Meet Alan Chu who utilised the placement year on his course to gain valuable work experience enabling to land his dream job. He is currently the Finance and Operations Director at Beechbrook.