Meyesh Elliel
Meet Meyesh Elliel, winner of the inaugural Twanieka Alcindor prize, who wants to make a name for herself in the legal world to inspire other black women.
| | |
| --- | --- |
| Current job role | Graduate job to fund further study |
| Year of graduation | 2021 |
| Course of study | |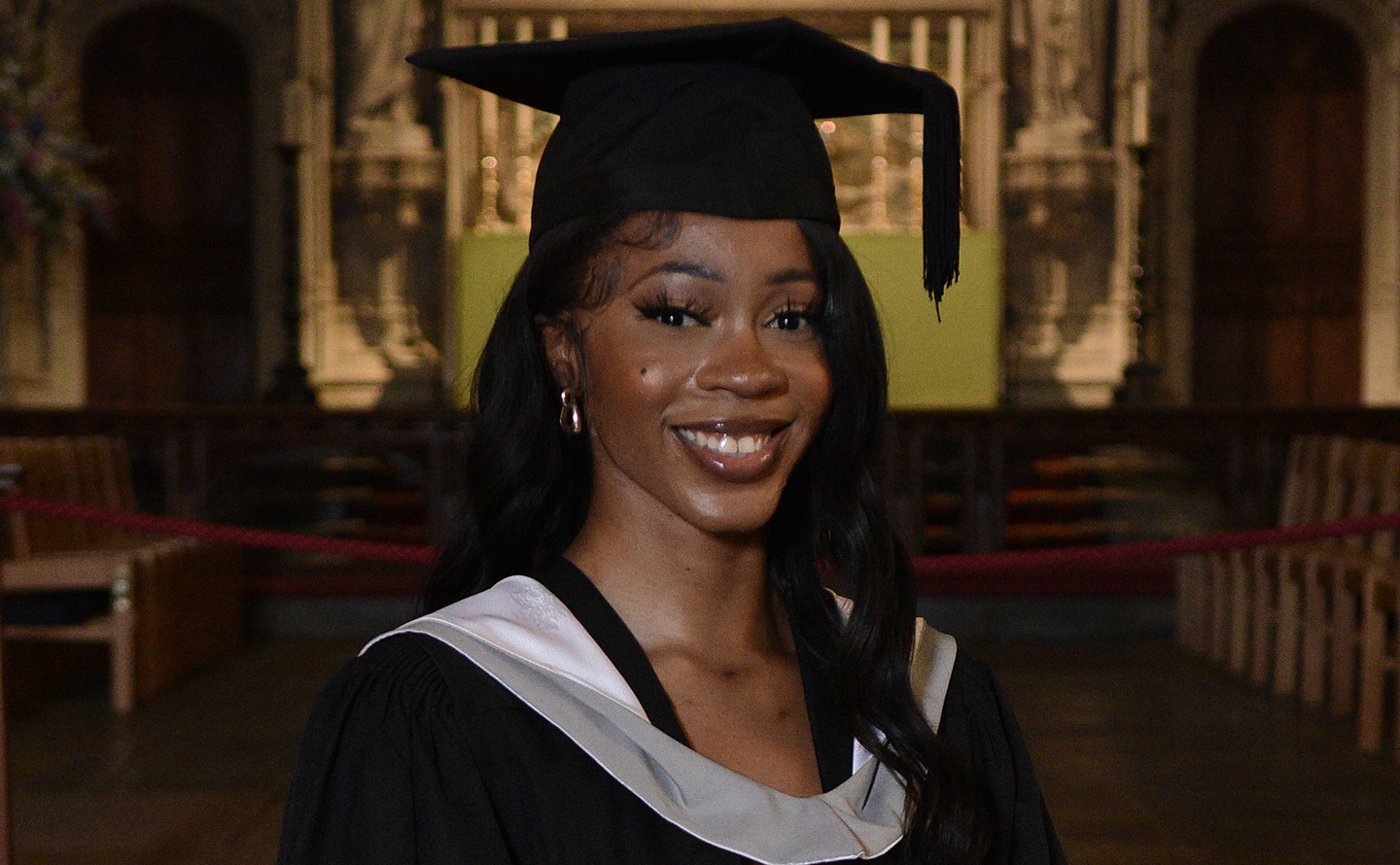 University opportunities and experiences
Meyesh was the recipient of the inaugural Twanieka Alcindor prize, generously funded by Twanieka Alcindor, herself a Herts LLB graduate from 2010 and now a highly successful barrister in London. The prize is awarded to the most improved undergraduate law student and includes a cash prize. Meyesh has also benefited from mentorship from the donor.
Meyesh says, 'Winning the Twanieka Alcindor prize came as a total surprise to me. My last few years at university were tough academically and I initially thought the prize must have been awarded to the wrong person. My academic years at Herts saw such a turnaround. From attaining a 2:1 award, to receiving the Twanieka Alcindor award, I felt on top of the world.'
'I initially didn't believe in myself, and I kept deferring and failed a couple of modules. But in the end, I knew I was stronger than I thought, and I had to overcome the barriers that were in my mind so as not to allow my failures to determine my future. Thankfully, that shows in my results.'
'To have Twanieka, someone that looks like me, acknowledge and praise me for my hard work has meant the world to me and I could not be more thankful to her for seeing something in me that I didn't see in myself for a very long time'.
Meyesh's most memorable experience as a Herts student is the support she has received from her tutors. She says, 'When I suffered a family bereavement, Julie Manson, one of my tutors, took the time out of her busy day to check in on me and help me with time management for revision and assignments. Herts tutors care beyond their job role, and I will never forget the compassion I was shown'.
Aspirations for the future
Meyesh's aspiration for the future is to make a name for herself in the legal world and she is planning on further study too. She says, 'I want other people to feel how I felt when I saw Twanieka, someone that looked like me trying to help others achieve.
Black women have too many barriers to overcome, especially in the world of work, so I too want to be that person that could inspire at least one other person to believe in themselves and not let the barriers given to us by society limit us in doing the amazing things we are capable of achieving'.
To find out more about supporting Herts students through scholarships and prizes please contact the Development team.