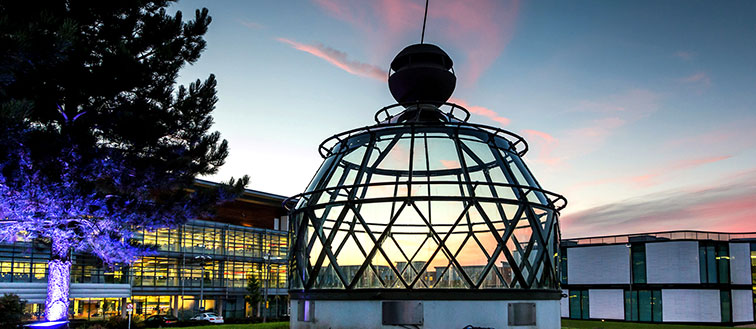 2011
In 2011, the restored de Havilland Beacon is installed at the entrance to the de Havilland Campus.
Brought to Hatfield in 1934, the Beacon shone a flashing white light from sunset, thirty eight miles across the horizon, to help pilots navigate their way back to Hatfield aerodrome safety during WWII.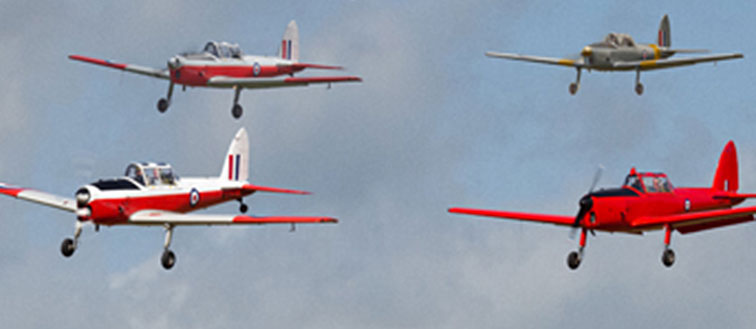 Restoration work started on the Beacon in 2009 to mark 60 years since the Comet airliner's first flight from Hatfield in 1949.
As far as we know is the last remaining pre-war Beacon in existence.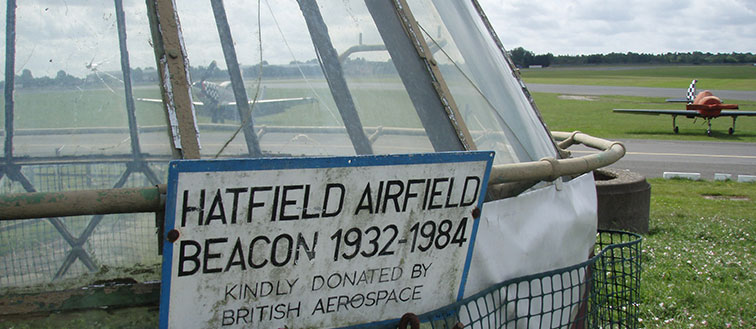 The Hatfield Beacon was officially lit at an event in 2013 as part of the de Havilland Campus' ten year anniversary celebrations.