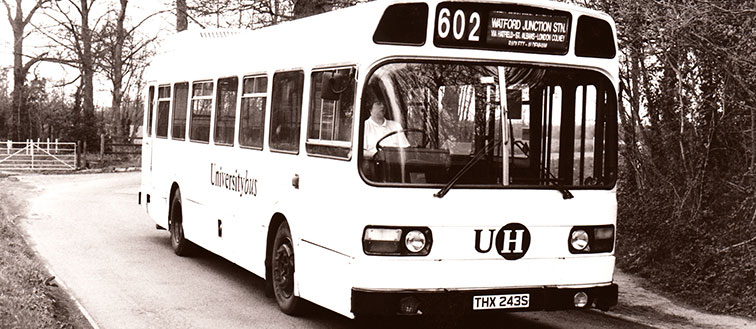 1989
With University campuses across Hertfordshire that were poorly served by public transport, the Deputy Secretary and Academic Registrar, Philip Waters, was asked to work with Roger Duke, Estates Services Manager to solve this problem.
In September 1989 a service started between Hatfield and the Wall Hall campus and later a route to the Hertford campus was added. Students and staff were asked for a small charge but the service remained private. Whilst efficient, the route network could not be expanded further without more resources.
Student demand was growing but how could capacity be increased? We decided to commercialise the whole operation.
1992
Commercial routes were launched in September 1991 and then in November 1992 University Bus Ltd was formed as a separate University company.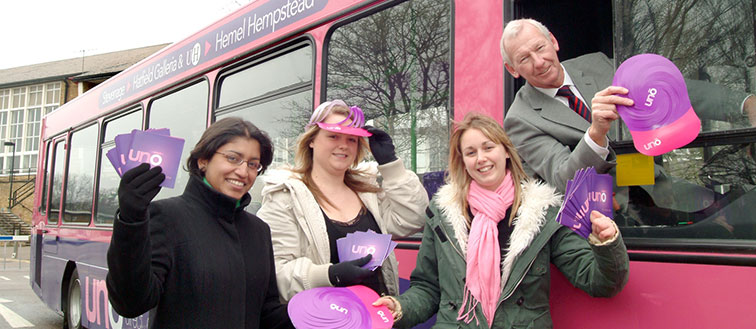 2005
In 2005 Universitybus changed its name to Uno to reflect the fact that it proves a service to the whole community and not just staff and students.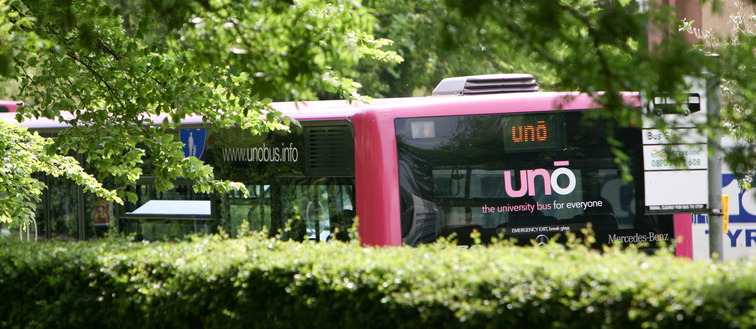 2006
The park-and-ride scheme was introduced in 2006 to encourage the use of public transport and reduce local traffic congestion.
2013
The Secretary of State for Business, Innovation and Skills, the Rt. Hon Dr Vince Cable MP, enjoys a ride on a Uno Bus with Vice-Chancellor Professor Quintin McKellar during a visit to the University of Hertfordshire in 2013.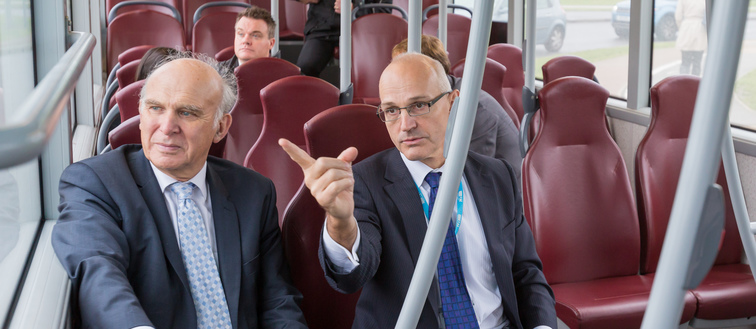 More about Uno Bus
Please visit the Uno Bus website for more information on routes and services provided.