Community Partnership Office
The Community Partnership Office is a University and HEACF-funded initiative set up by the University of Hertfordshire to monitor, improve and impact on community-based engagement and interaction with the local community.
To do this, we will:
be the local focal point for knowledge exchange and learning
ensure our customers are treated with courtesy and respect at all times
provide a helpful and efficient service – recognising that 'customer care' means putting the customer first
in all areas work in accordance with the University's Equality and Diversity Policy, recognising the importance of ensuring that all customers have equal access to the University and the community activities it provides
help form and develop partnerships between University and community groups, particularly in areas under-represented in University projects
work with external community partners to initiate and support mutually beneficial University community initiatives
ensure that funding made available for community projects is distributed in a fair and equitable manner and that projects are tackling disadvantage and promoting sustainable development in communities local to the University of Hertfordshire
promote, monitor and report on University community activity and raise the profile of community engagement across the University
support University Schools of Study and departments to make sure they have the tools available to run their community and outreach activities effectively.
Our community staff
Geraldine Ward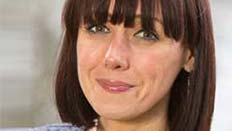 I used to work in central London as a housing manager and one of my estates was on the route of Notting Hill Carnival, so I'm well aware of the influence that external factors can have on people's homes and community.
As Deputy Dean of Students I now deal with the students both on and off-campus with disciplinary matters, working closely with security and emergency services. I oversee the pastoral care on and off-campus via the housing team. I am also on-call around the clock for the halls of residence should they have any issues which require assistance
We are open to talking about ideas that people may have but are not sure if they can fully support them within their own community, community, charity, voluntary organisation, department or faculty.
It may be that you want to explore working with the University on a specific project or it may be as simple as just putting you in touch with the right faculty or department. If you have an idea and even just want to talk it through, please do not hesitate to contact me.
Geraldine Ward, Deputy Dean of Students
tel +44 (0)1707 284096
g.1.ward@herts.ac.uk
Emma Lewis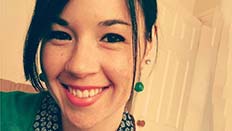 As Community Liaison and Support Officer my main responsibility is supporting our students who live off-campus. Additionally I'm responsible for sourcing the off-campus housing attaining private landlords and getting leases drafted and signed.
I offer advice on many issues including housing and tenancy problems, neighbourhood disputes and disagreements students may have with their housemates or letting agents providing welfare and support to all students. I am also the first point of call for local residents who are experiencing problems or have concerns.
Alongside Geraldine I handle discipline relating to off-campus students as well as being a mediator where housemate issues prove hard for students to deal with individually.
I also work with the local council and statutory organisations and regularly attend the community forums for the Hatfield area where I represent the University and the University's view point.
Additionally, I manage the RezziReps, a team of students living off-campus that provides a voice for all the students living off-campus and are also a link between the community and the students. If you feel you are unable to resolve an issue and would like my assistance; then please do not hesitate to contact me.
Emma Lewis, Community Liaison and Support Officer
tel +44 (0)1707 285973
fax +44 (0)1707 286340
e.lewis6@herts.ac.uk