University academic to lead judo education for the Commonwealth Judo Association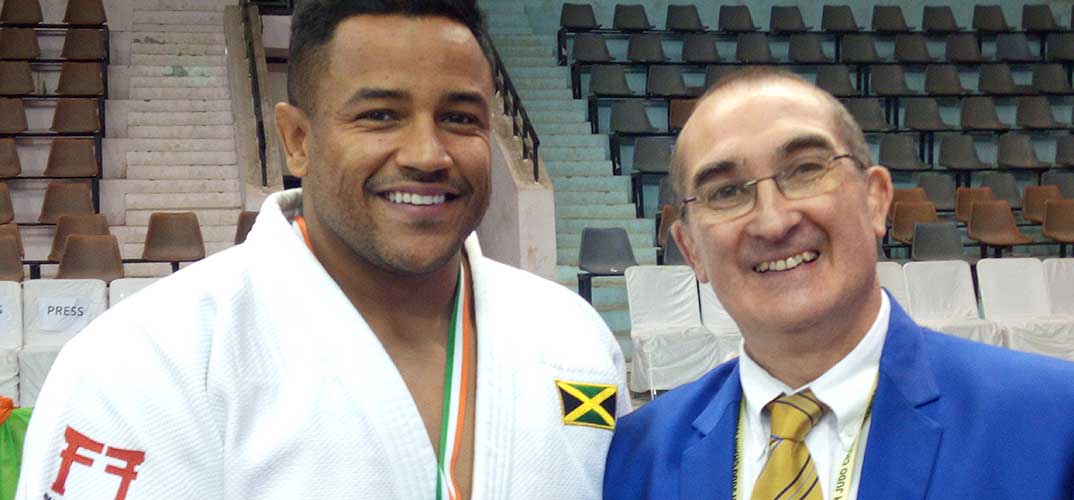 23 November 2018
University of Hertfordshire academic Dr Mike Callan has been elected as Education Director of the Commonwealth Judo Association.
Dr Callan is the first Education Director within Commonwealth Judo, as it is a newly created role. The creation of this new role is timely in the run up to the Birmingham 2022, when judo will be a core sport in the Commonwealth Games for the first time.
The election was held earlier this month, during the Commonwealth Judo Association Congress held at the Holiday Inn, Jaipur India.
Dr Mike Callan, Principal Lecturer Sports Development and Business at the University of Hertfordshire and Education Director of the Commonwealth Judo Association, said: 'I am looking forward to the new challenge of developing educational aspects of judo across the Commonwealth, as we lead up to the Commonwealth Games in Birmingham in 2022.'
Dr Callan was the former Secretary General and Treasurer of the Commonwealth Judo Association (CJA) since 2010. He has stepped down from that role to concentrate on educational matters to develop judo within the Commonwealth, however he was presented with the Commonwealth Judo Association President's Special Award for my significant contribution to the development of Commonwealth Judo.
Mr Richard Kenney, President CJA, 'I am pleased to welcome all newly elected colleagues to our Executive. I'm sure Ronnie Saez will continue the excellent work of Mike Callan in the role of Secretary General and Treasurer, whilst Mike is well suited to a role in Education, given his professional experience leading judo research at the University of Hertfordshire.'
The University of Hertfordshire's expertise in research into judo has also recently been strengthened with the foundation of the International Judo Research Unit (the i-dojo), which Dr Callan heads up. The research unit supports six PhD students, all studying topics related to international judo. Three of the University's PhD students were also involved in the CJA Congress; Temba Hlasho is the CJA Refereeing Director, Darren Warner is the CJA Marketing Director, and Daniel Lascau was in attendance as the International Judo Federation Observer.