Major Hertfordshire business survey launched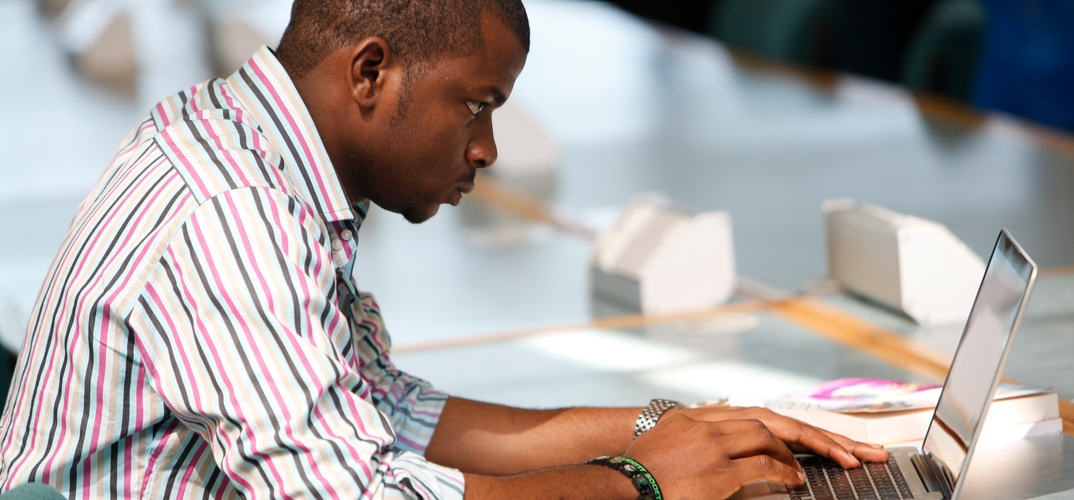 28 January 2019
The Hertfordshire Business Productivity Survey (HBPS) is being conducted by the University of Hertfordshire with the support of Hertfordshire Local Enterprise Partnership and business support service Hertfordshire Growth Hub.
The findings will be published in a report to support the development of a Local Industrial Strategy for Hertfordshire and help set the economic priorities for the county. The Government's Industrial Strategy sets out a long-term vision for how Britain can build on its economic strengths, address its productivity performance, embrace technological change and boost the earning power of people across the UK.
Key to increasing productivity is to understand the current UK business challenges around the key foundations of ideas, people, infrastructure, business environment and places. It is also vital to capture best practice so that we can learn from scale-ups that are growing very quickly and understand more about the decisions that the leaders in charge of those businesses take and what they prioritise to encourage further growth.
The survey will build on existing Hertfordshire economic analysis and the link to business growth, turnover and productivity.
The survey will capture the size, sector and area of activity for each organisation in order to help us to identify trends, before moving onto a series of questions relating to:
Business performance/exporting
Business eco-system/infrastructure
Skills and leadership
Business support and advice

Dr. Christopher J. Brown Principal Lecturer and Knowledge Transfer Leader at the University of Hertfordshire's Business School said: "The key outputs for the survey, and the analysis of comparing to UK-wide data, should give us a better understanding of the local challenges of business leadership in delivering improved productivity, growth and turnover."
There are currently 58,135 micro, 4,485 small, 830 medium and 235 large enterprises in Hertfordshire. The survey will sample 1% of this population, which equates to up to 450 businesses and will be stratified across the following eight sectors:
­Manufacturing and advanced engineering
Life sciences and pharmaceuticals
Professional, financial and technical services
Education
Information, communications and technology services
Construction and the built environment
High-end logistics and retail
Arts, entertainment and recreation
Other
Previous surveys have been on a much smaller scale, with the Hertfordshire Businesses' Skills Gap Survey (HBSGS) reaching out to over 150 employers and the Hertfordshire Employers' Skills Framework (HESF) to over 200 employers in 2017/18.
Local Enterprise Partnerships have been tasked with developing Local Industrial Strategies to help create more prosperous communities and tackle the vast regional and local disparities that exist across the UK. A Local Industrial Strategy (LIS) should bring together a strong, well-informed evidence base about an area's economy and outline a long-term set of priorities that capitalise on existing opportunities in the economy, address weaknesses and resolve an area's needs.
Julie Newlan MBE, Pro Vice-Chancellor, Business and International Development University of Hertfordshire, said: "We are delighted to collaborate with Hertfordshire LEP and Hertfordshire Growth Hub on this important survey which will check the pulse of local businesses. Universities have a vital role to play in helping to develop Local Industrial Strategies. We have submitted our response which sets out our commitment to meeting the challenges identified in the Government's Industrial Strategy, and will continue to collaborate with partners on its development and delivery."
Norman Jennings, Operations Director, Hertfordshire Local Enterprise Partnership, said: "We believe it is imperative that we understand more fully the challenges facing businesses so that it can better inform our policies, priorities and long term economic vision for the county. This survey has been deliberately timed to fit into our window of engagement so that the views of our business community are reflected fully in our emerging Local Industrial Strategy. We urge you to take part."
Sian Ryan, Head of Service, Hertfordshire Growth Hub, said: "We understand the growth barriers affecting local businesses and the launch of the Industrial Strategy has increased the focus on innovation, productivity, scale-up and skills. Recognising this, we are innovating our approach to engage with businesses and provide the advice and insight they need to succeed. This survey will give us further awareness of business needs and help us to continue to target support where it is needed most."
Take part in the Hertfordshire Business Survey