Our research leads to publication of updated US Government federal guidance for treating chemically contaminated casualties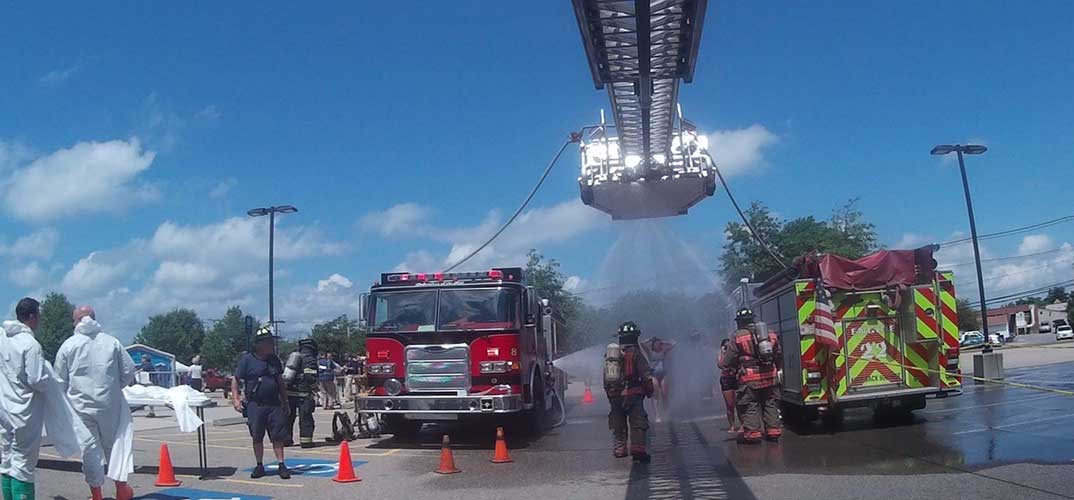 21 February 2019
The findings of a world-leading research project, led by Professor Rob Chilcott, Head of Toxicology, University of Hertfordshire, has culminated in the publication of revised US federal guidance that will significantly enhance the ability of first responders to treat chemically contaminated casualties.
The project was commissioned by the Biomedical Advanced Research and Development Authority (BARDA), part of the Office of the Assistant Secretary for Preparedness and Response at the U.S. Department of Health and Human Services, with the aim of optimising the clinical and operational effectiveness of incident response procedures to chemical incidents. The guidance, referred to as 'PRISM' (Primary Response Incident Scene Management), details the most effective protocols, procedures and techniques for treating chemically contaminated casualties. The supporting technical studies received the Times Higher Education Research Project of the Year (STEM) 2018.
The revised edition of the PRISM guidance incorporates a large body of new evidence about emergency (self-care) decontamination, hair decontamination, the effects of combined decontamination strategies ("Triple Protocol") and the interactions of chemicals with hair. In addition, a decision-aiding tool ("ASPIRE") has been developed to help responders determine the need for decontamination. Step-by-step pictorial guidance on how to perform the various procedures has also been included.
The PRISM guidance has been published today on the US Department of Health and Human Services (HHS) Office of the Assistant Secretary for Preparedness and Response website.
As we have unfortunately witnessed in recent times, deliberate exposure to toxic materials represents a tangible risk to our society. The new PRISM guidance provides a comprehensive and authoritative source of information to help mitigate this malign threat and will also have positive impact on the management of accidental exposure to hazardous materials.
Professor Rob Chilcott
Head of Toxicology, University of Hertfordshire