University of Hertfordshire secures funding to develop innovative cyber security project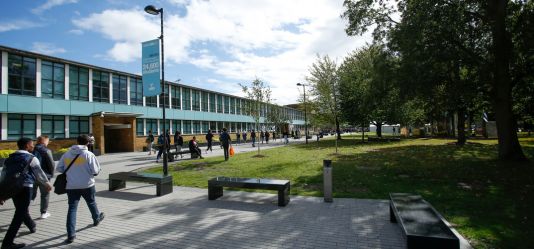 16 March 2018
The University of Hertfordshire has secured a £14k grant from Innovate UK to develop a cyber security system focused on the UK business market place and specifically SMEs – an area that suffered close to 1 million attacks last year.
The Threat Assessment Model for Information Environments (TAME) can be used by businesses to help them assess how much cyber security is necessary for their business, enabling businesses to operate and provide services to people safely and effectively, whilst protecting their privacy and data.
The grant originates from a funding competition organised by Innovate UK in partnership with the Department for Digital, Culture, Media and Sport (DCMS) for cyber security academic startups. The aim of the competition was to identify the best commercial opportunities in academia in respect to cyber security.
Two month project
Using the funding grant, TAME will carry out a two month project aiming to develop TAME into a web-based learning platform, providing businesses with an efficient, portable and scalable solution for managing their critical threats.
The startup will be supported by the University of Hertfordshire with a view to ultimately deliver a commercial cyber security company.
Dr Stilianos Vidalis, Senior Lecturer from the School of Computer Science, said: 'The cyber security marketplace is heavily dominated by USA companies. However, cyber security is a global issue and specific threat environments exist in specific areas.'
'TAME is specifically designed to understand the threats against the business information environment. This environment is complex and ever changing, requiring the constant analysis of data feeds. TAME has a review cycle that can be incorporated into the overall business governance process and will in addition help business tackle GPPR issues.'