We've collaborated to inspire young people to enter higher education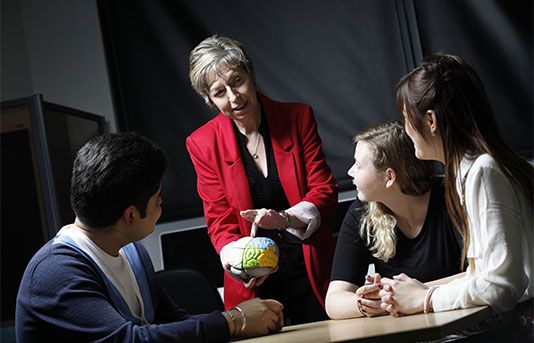 6 June 2018
This week Aspire Higher, a consortium between the University of Hertfordshire and the University of Bedfordshire, is hosting two events at their respective universities to help young people understand their higher education options as part of a nationwide week of action.
The NCOP (National Collaborative Outreach programme) week of action, running 4 – 8 June, shines a spotlight on higher education by holding a range events in universities across the country.
The first of this week's events, taking place on 5 June 2018 will give young people an opportunity to gain experience of what it is like studying sports related subjects at university. The second event, on Friday 8 June, is a Health and Wellbeing talk to Year 9 students, looking at their student journey to university in relation to sport and health and nutrition courses.
Aspire Higher works across the wards of South Oxhey, Bedwell, Grovehill and Highfield in Hertfordshire and the Goldington ward in Bedfordshire as part of the NCOP, funded by the Office for Students (OfS). The five wards covered are situated in towns with low progression to Higher Education.
'committed to education outreach'
Dr Helen Barefoot, Deputy Director of the Learning and Teaching Innovation Centre at the University of Hertfordshire, said: 'We are delighted to be able to host programmes that help young people aspire to enter into higher education. At the University of Hertfordshire we are committed to education outreach and providing opportunities to those who traditionally might not have thought that going to university was a possibility for them.'
Aspire Higher brings together the University of Hertfordshire with 10 schools and other local organisations to understand how to best create tailored activities and events that give inspiration, increase aspiration and support young people in years 9-13 to plan their future education.
You can find out more about the courses the University of Hertfordshire offers on the link provided.