University of Hertfordshire apprentice wins national manufacturing "rising star" award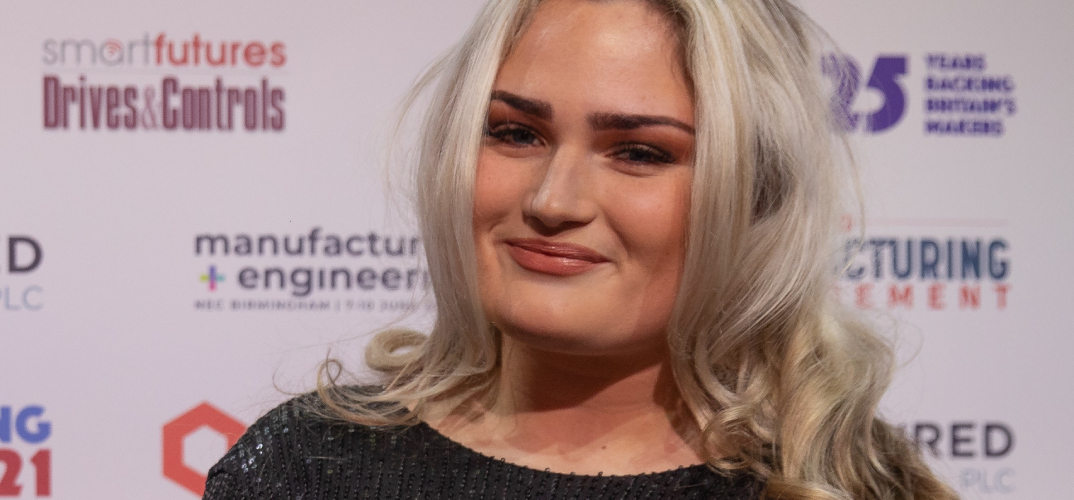 1 March 2022
Josephine Ready, a University of Hertfordshire apprentice who works for Stevenage based company MBDA, was announced as the winner of 'Business Apprentice of the Year: Rising Star' in the Make UK Manufacturing Awards.
The award recognises businesses or commercial apprentices, working within engineering or manufacturing firms, in the early years of their apprenticeship programme who have done the most to seize the training and development opportunities presented to them.
Josephine, who is in the third year of her Business Management Degree Apprenticeship, had reached the final of the national award after winning the Midlands and East Regional Award last November.
In her nomination, the judges were told of Josephine's drive, positivity and leadership in her work, and of consistently setting a shining example to other apprentices at the company. They also heard about her extracurricular activities such as being a spokesperson for the Hertfordshire Opportunities Portal, and promoting apprenticeships through the Young Apprentice Ambassador Network and at the University of Hertfordshire.
Josephine said: "For the first time in my life I think I was speechless, which is really unlike me! The adrenaline was crazy I could barely stand up straight but was completely overwhelmed with joy. However, this award win has given me a great sense of self-confidence knowing my apprenticeship has put me on the right track for my career.
"I also think it gives me a platform to be involved in shaping the future of the manufacturing sector I work in. I am passionate about encouraging more young women into the business of manufacturing, breaking down any perceived barriers to this and helping create a more equal and diverse sector."
Visit our website to find out more about apprenticeships at the University of Hertfordshire