Hertfordshire Business School awarded 3-year Small Business Charter Award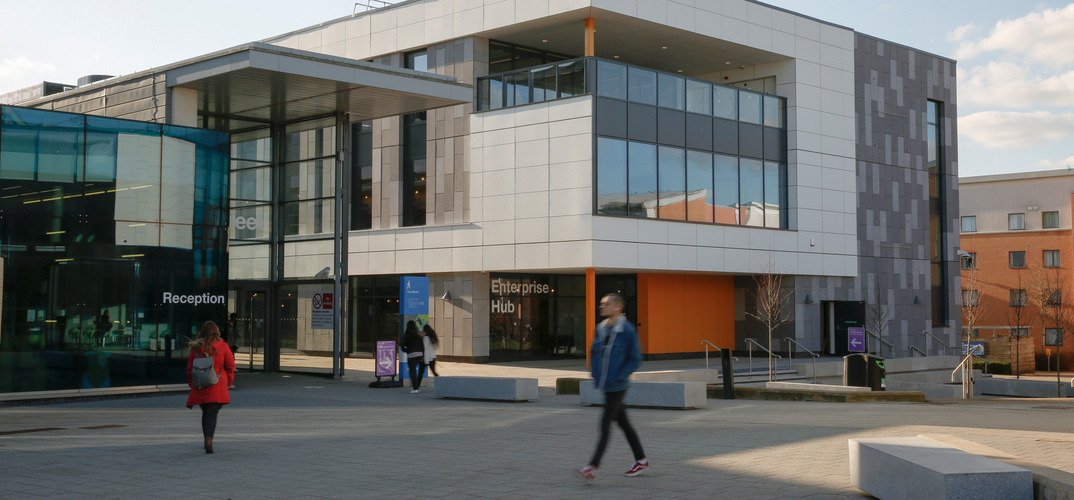 23 September 2021
Hertfordshire Business School has been awarded the Small Business Charter in recognition of its commitment to supporting the small business community, student entrepreneurship, and the local economy.
The University of Hertfordshire has a history of engaging with the local business community. The assessors noted that our involvement of small business in the design of teaching material, entrepreneurship and enterprise is evident throughout our offering as an institution, and commended our grounded attitude to real-world, applied learning.
The assessors also noted that Hertfordshire Business School has excellent provision for students, including a rich mix of subjects and modules from entrepreneurial theory, to AI and machine learning. Students are given the opportunity to undertake a 'sandwich degree', which offers a one-year placement that can be used by students to set up and run their own businesses. In addition to this, the business school offers regular start up bootcamps and a variety of one-off workshops and seminars to ensure interested students can start their businesses with sufficient support.
The Small Business Charter Award is a national accreditation, assessed by small business leaders, to recognise business schools that demonstrate excellence in supporting small businesses, student enterprise, and the local economy. Hertfordshire Business School will hold the award for three years.
Anne Kiem OBE, Executive Director of the Small Business Charter and Chief Executive of the Chartered Association of Business Schools, said: "We congratulate everyone at Hertfordshire Business School for achieving the Small Business Charter Award. Their involvement in supporting SMEs and student entrepreneurship is testimony to their commitment to building strong relationships in the local small business community and it is clear that businesses value their support. We look forward to working with Hertfordshire Business School in the future and watching them continue to grow and develop their offering."
Professor Damian Ward, Dean of Hertfordshire Business School, said: "At Hertfordshire Business School we are delighted to have been recognised for our long-standing entrepreneurial roots and the vital role we play in the local economy, supporting small businesses and student entrepreneurship. Being awarded the Small Business Charter at this critical time is significant, and means we can target much-needed extra support through 'Help to Grow' to our local and regional SME community, building up business confidence, growth, and resilience for the post-Covid recovery."
Please note that some of the images and videos on our news pages may have been taken before social distancing rules in the UK came into force.