Hertfordshire Business School Information Technology Management students win Tech Partnership's Spring Challenge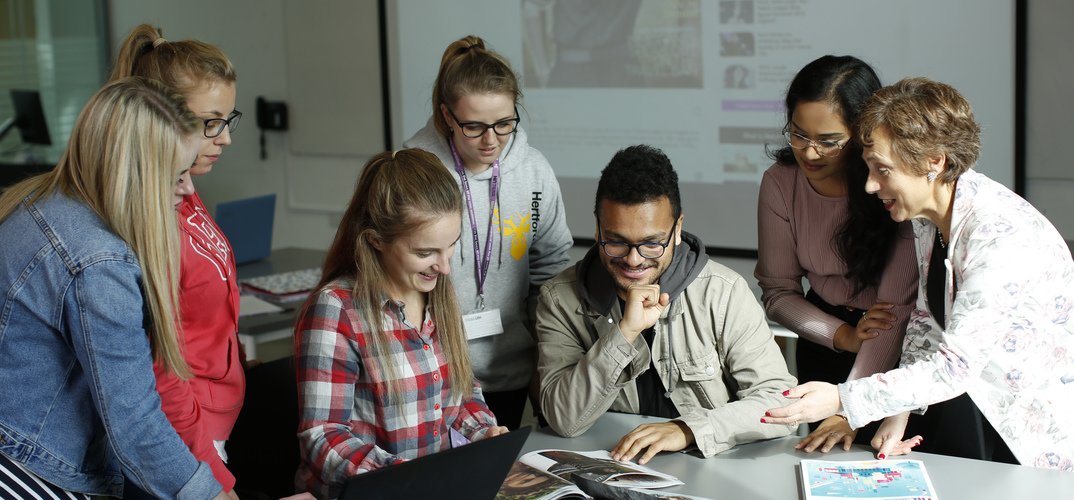 19 March 2021
Information Technology Management for Business students win Tech Partnership's Spring Challenge.
A team of first year students from BSc(Hons) Information Technology Management for Business have won first prize in the Level 4 competition at the Tech Partnership's Spring Challenge.
The event, held twice a year, brings together Tech Industry Gold students from across the country, and employers interested in inspiring and spotting the tech talent of the future. Entrants were challenged to create a tech solution for a smart community, focusing on creating a better future for people, society, the economy or the planet. The students were asked to describe a problem, show how they would tackle it, and inspire the judges with the benefits their solution can achieve. There were two elements, a competition and a conference, which normally would take place on the same day, but this year were scheduled as two separate virtual events.
Hertfordshire Business School students Will Wright, Samuel Brooks, Jessica Yomo and Marius Munteanu outlined a solution to the environmental problems created in urban areas by using Li-Fi-enabled public transport. They won the Level 4 competition and went on to gain top marks during the conference, presenting their ideas as a finale along with the winners of the Level 5/6 competition.
View a video of the conference presentation (University of Hertfordshire at 2:22:00)
Team Leader, Will Wright, achieved an individual award for outstanding performance, in particular for teamwork and response to questions. During the conference, Will also won a 'company cuppa' - a chance to discuss his future career - with Capgemini.
Richard Balawender, module leader, commented: 'The judges were so impressed by our students' performance that our team were awarded full marks (five stars out of five) in three of the four grading categories (Presentation, Answers to Questions and Teamwork), plus an A-grade in the Content category. It was great fun teaching these students and seeing how far they could develop their research, teamwork and presentation skills. Well done all of you.'
Please note that some of the images and videos on our news pages may have been taken before social distancing rules in the UK came into force.