Tenancy advice for students from Law School Streetlaw webinar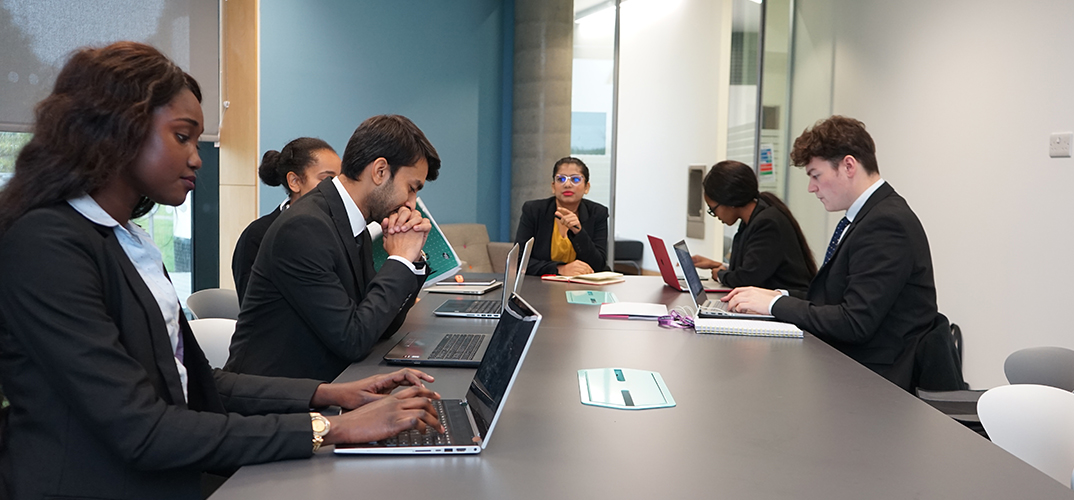 13 August 2020
The Hertfordshire Law School Streetlaw Project hosted a live webinar on Wednesday 12 August with a leading housing solicitor from Shelter.
A recording of the online event is available and is essential viewing for any students planning to live off-campus from September.
Students from the Hertfordshire Law School gave advice and tips on housing rights and Shelter's Ruth Camp answered questions from students on housing law. Among the topics covered were the tenancy deposit protection scheme; tenancy agreements; the landlord accreditation scheme; using a guarantor; and advice on steps to take in the event of receiving an eviction notice.
The Streetlaw project is one of the services offered by the award-winning Hertfordshire Law Clinic based at the University of Hertfordshire. The Clinic offers pro bono advice to members of the public on a range of issues including family and employment law. Since April 2020, the Clinic has offered free online advice to tenants, both students and members of the public, on housing issues.
Diana Kirsch, Director of Pro Bono services, said: 'Housing tenancy is a complex issue and it can pay to be informed. I would advise any student planning to live off-campus from September to listen to the webinar to ensure they have all the information they need before signing their tenancy agreement.'
Over 200 people have viewed the recording, which is available for anyone who missed it on the University of Hertfordshire YouTube channel: https://youtu.be/9vU6Rp4LTbo
Please note that some of the images and videos on our news pages may have been taken before social distancing rules in the UK came into force.