University of Hertfordshire student awarded prestigious fund by the Institute of Physics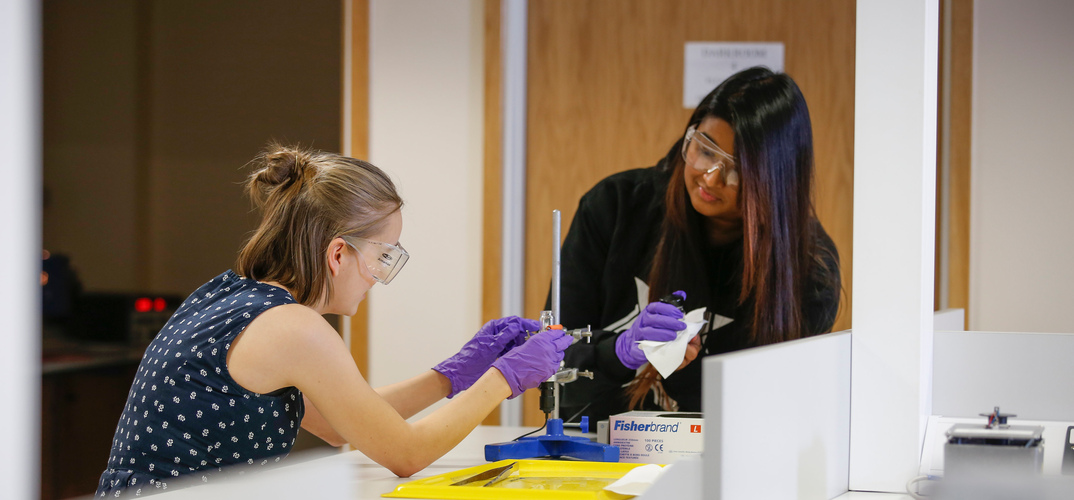 8 June 2022
University of Hertfordshire PhD student Elizabeth Reeja Mathen is one of nine talented students to have been awarded the prestigious Bell Burnell Graduate Scholarship Fund by the Institute of Physics (IOP), announced today.
The fund, set up by leading physicist Professor Dame Jocelyn Bell Burnell and the Institute of Physics, was created to encourage diversity in physics by assisting talented students from under-represented groups to study at PhD level.
Dame Jocelyn, a former president of the IOP, was awarded the 2019 Special Breakthrough Prize in Fundamental Physics for her research and continued scientific leadership. The prize included £2.3 million, which she donated to the IOP in support of creating the scholarship fund to counter the unconscious bias that still exists in physics research.
Elizabeth, studying in the School of Physics, Engineering and Computer Science, is researching the analysis and modelling of ice crystals in the tropical tropopause layer (a transition layer between the troposphere and stratosphere) based on light scattering patterns detected during a research flight as part of the CAST-ATTREX campaign by NASA and UK research partners. She enjoys collaborating with the Met Office on this project and is considering a career in research and data science.
On receiving the scholarship, Elizabeth commented: "I'm super excited to have the Bell Burnell Graduate Scholarship Fund (BBGSF). It is a great feeling to be recognised by the Institute of Physics and I consider it as a significant milestone in my life. I'm happy that it also helps me to cover part of my childcare costs.
"I'm so grateful to my supervisors Dr Evelyn Hesse and Dr Richard Greenaway, as well as head of department Prof Martin Hardcastle, Dr Jim Collett, Dr Sugata Kaviraj and others for putting me forward and helping me to achieve this."
Rachel Youngman, Deputy Chief Executive of the Institute of Physics, commented: "This year I am delighted we are supporting nine well deserving students to further their studies and build their careers in physics. We need physicists in order to rise to the economic challenge of building a zero-carbon economy, and the more diverse we can make our pool of physics researchers and innovators the stronger and more creative it will be.
"The fund set up by Dame Jocelyn is already helping to achieve this. To date, it has enabled 21 students to embark upon a physics PhD, helping them to start their journey to a rewarding and exciting career. There is no doubt that this fund will ultimately benefit many people, and I am delighted to congratulate this year's awardees."
Find out more about the fund.