University of Hertfordshire sees highest rise of any university in research impact in latest REF results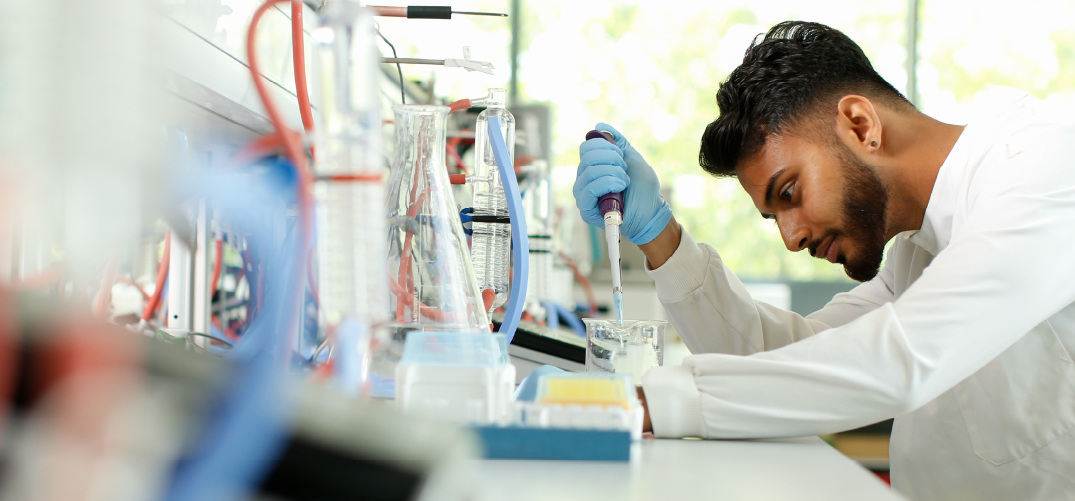 12 May 2022
The University of Hertfordshire has made the biggest jump in research impact results across the higher education sector, according to the 2021 Research Excellence Framework (REF), published today (12 May 2022).
Results show that the University now ranks in the top 25% nationally at 32nd, the highest position for a post-92 university, and a huge rise of 61 places compared to the previous REF in 2014, the biggest rise of any university.
Highlighting the real-world benefits to wider society, 90% of research at Herts was classified as having 'outstanding' (4*) or 'very considerable' (3*) impact. In certain subject areas this was even higher, with Psychology obtaining a 100% 4* research impact rating.
In overall research excellence, over three-quarters of research (78%) at the University has now been rated 'world-leading' (4*) and 'internationally excellent' (3*), compared to 57% in 2014. This has underpinned the University's rise of 21 places up the overall national rankings to 62nd place.
Held every 6-7 years, REF is a nationwide assessment of the quality and impact of research at UK higher education institutions, based on evidence submissions that detail research outputs, societal impact and benefits, and the institution's research environment.
The University made submissions to 12 units of assessment, with strong performances across a broad range of subject areas.
Notable successes include Allied Health, the University's largest unit, which saw 87% of its research ranked as 4* and 3* quality; Computer Science, with 90% of research ranked as 4* and 3*; and the continued success of History, which remains in the top quartile for research impact.
Professor Quintin McKellar CBE, Vice-Chancellor of the University of Hertfordshire, welcomed today's results. He said: "This fantastic achievement is a testament to the hard work of our staff, and the quality and impact of the research we carry out at Herts.
"These results reflect our commitment to carrying out research that powers progress and positive change, by finding solutions to the most critical social, environmental and economic challenges facing society.
"Our research enriches our teaching, nurtures industry and public sector partnerships, and stimulates innovation – all providing a fantastic learning environment for our students."
Professor John Senior, Pro Vice-Chancellor (Research and Enterprise), said: "The University's successful rise up the research excellence rankings, together with the outstanding performance of our research impact, fits perfectly with our vision to transform lives by delivering real world benefits to society through our research.
"I am delighted that our students, staff, wider stakeholders and international partners will share in this tremendous achievement, which has further enhanced the University's growing research reputation. It is also very pleasing that the University has already commenced further multi-million-pound investment in its research facilities in Physics, Engineering and Computer Science, scheduled to be opened in 2024, following on from the £61 million Science Building opened in 2016."