University of Hertfordshire receives largest philanthropic gift in 25 years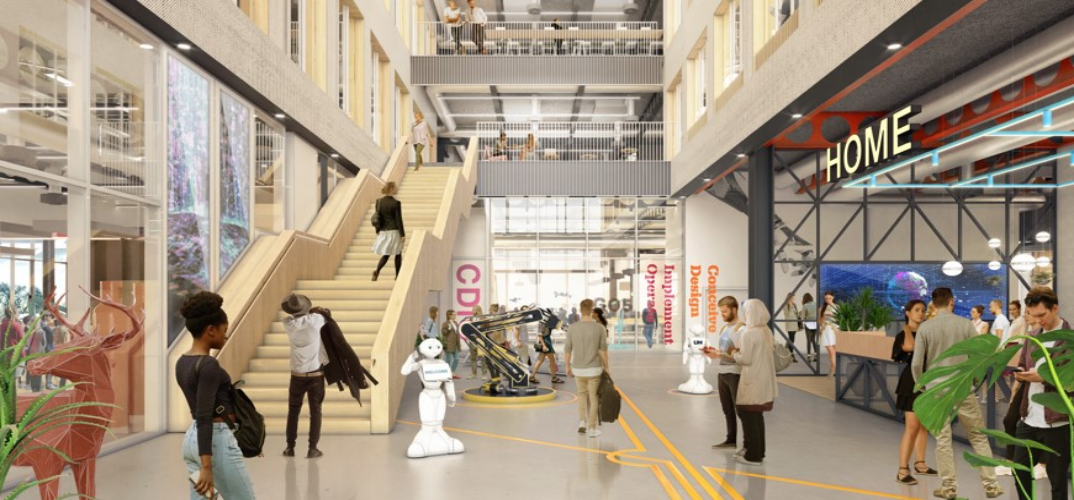 16 December 2022
The University of Hertfordshire has been awarded its largest philanthropic donation in 25 years to go towards the construction of its landmark building for the School of Physics, Engineering and Computer Science (SPECS).
The Garfield Weston Foundation, a UK-based, family-founded, grant-making trust, have donated £350,000 towards the major, multi-million-pound project to support its ambitions of providing world-changing research and graduates. The amount is the largest philanthropic gift by a trust or foundation to the University of Hertfordshire in a quarter of a century.
The Trustees commented on the University's track record in supporting local students into employment and gaining practical skills for the workplace, which will be core to the teaching that takes place in the new building.
Director of Garfield Weston, Philippa Charles, said:

"The common themes that underlines Garfield Weston's giving are excellence and need. There is a critical skills shortage in the STEM sector right now. By investing in the University of Hertfordshire's new Physics, Engineering and Computer Science building, we are supporting local students to have access to high quality teaching and facilities, in order to achieve fulfilling careers that will benefit both them and the wider community. We wish the University every success with this important project."
Construction of the new, state-of-the-art SPECS building started at the beginning of this year (2022). The largest, single building at the University, it has been designed to be a world-leading teaching, research and enterprise facility in key STEM (science, technology, engineering and mathematics) subjects, with industry mirroring equipment and cutting-edge learning centres and facilities. Working in close partnership with industry to support real-world needs, this major new education and training hub will focus on progressing the University's world-leading and internationally excellent research, as well as delivering a workforce equipped with technically advanced skills in much needed skills gaps.
This will boost not only the learning of current students, but the wider local and national economy.
Professor Rodney Day, Dean of the University of Hertfordshire's School of Physics, Engineering and Computer Science, said:
"We have some truly remarkable people within the University's School of Physics, Engineering and Computer Science, and by that I mean of jaw-dropping intellect, working to solve major, real-world problems with their research.
"The new SPECS building will further support and enhance our students' learning and overall experience – demonstrating the exciting and fulfilling possibilities within modern STEM careers and driving more young people from all backgrounds to want to study in these important fields.
"More than that, it will provide a future workforce with advanced technical skills and expertise in much-needed skills gaps that will generate economic growth and help solve some of the biggest challenges the world faces today.
"We are immensely grateful to the Garfield Weston Foundation for so generously supporting not only our ambitions, but also our students, our local community and ultimately future progress within the STEM sector and wider society."
Find out more about the University of Hertfordshire's SPECS Building Capital Campaign here.
The Garfield Weston Foundation is a family-founded, grant-maker that gives money to support a wide range of charities and worthwhile causes and projects across the UK. In total, the foundation donates around £90 million each year. Find out more at: www.garfieldweston.org.