University of Hertfordshire alumni success at the BAFTA Games Awards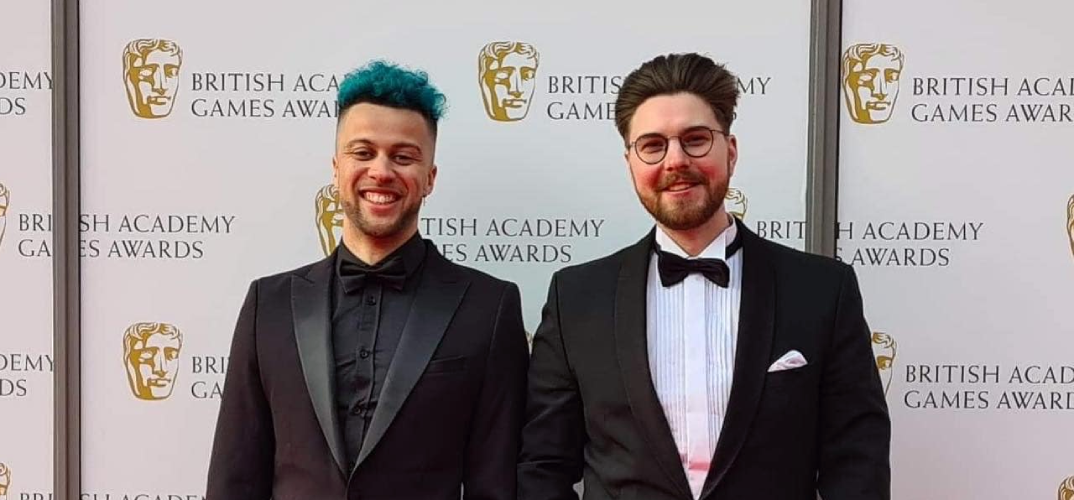 22 April 2022
A University of Hertfordshire alumnus, Jamal Green, is part of the team that won Best Debut Game at the BAFTA Games Awards 2022.
The British Academy Games Awards, held annually, recognise outstanding creative achievement in the video games industry. This year the ceremony took place at the Queen Elizabeth Hall on 7 April, honouring many creators and developers, including the team behind the adventure game TOEM.
TOEM was developed by Something We Made Games in 2021 for Nintendo Switch, PlayStation 5 and PC. The video game is entirely hand drawn, with players following a delightful expedition and using their photographic eye to uncover mysteries.
Jamal Green, who graduated in 2020 from the BSc (Hons) Music Composition and Technology in Film and Games course, was one of the music composers for TOEM. Since graduating, Jamal's career highlights include composing for the action-packed platform game Skelattack in 2020 and being featured on Sony Masterworks & Milan Records Black Music Month.
Reflecting on the win, Jamal said: "I've been waiting for that feeling we got backstage after we won to wear off, but I guess it won't! The co-founder of SWM Games, Niklas Mikkelsen, said 'You only get one shot at winning Debut Game!' and he's right - that makes it so much more exciting!
"Whilst now is the best time to remain level-headed and pragmatic about the future, I also want to remain ambitious, so I'd like to return to the BAFTAs to take home the award for Best Original Score - and why not throw in a Grammy and an Oscar for good measure".
Another University of Hertfordshire alumna Niamh McCarney, who graduated from the same course in 2021, was on the official jury for BAFTA's Audio Achievement award this year.
Steven Coltart, Senior Lecturer in Game Audio and Media Composition taught both Jamal and Niamh. He said: "I am proud of our ongoing alumni success stories, including Jamal and Niamh's recent BAFTA Games 2022 involvement. Both are huge talents in their fields, and they have very exciting futures ahead!"
"What is nice to see is our alumni keeping in contact, with one such example being Paul-Jo Nielsen from ZimmerAudio who has recently hired two of our current third year students into graduate game audio positions.
"It's great to see so many of the music students doing so well, and I've enjoyed being part of their journey."
The University's School of Creative Arts has a fantastic legacy of alumni successes across the creative industries. In 2021 the Rookie Awards ranked Herts 22nd in the world (and top in UK) in its 'Top 50 Creative Media & Entertainment Schools and Colleges' and 12th in the world in its 'Top Game Design and Development Schools and Colleges.
BSc (Hons) Music Composition and Technology for Film and Games has seen graduates progress into permanent game audio positions at well-known studios including Frontier Developments (Jurassic World Evolution, Elite Dangerous), Rebellion (Sniper Elite), The Chinese Room, as well as numerous indie games such as TOEM.
Watch Jamal and the TOEM team collect the award. View all awards and nominees for the BAFTA Games Awards 2022.