Universities UK publishes Fair Admissions Code of Practice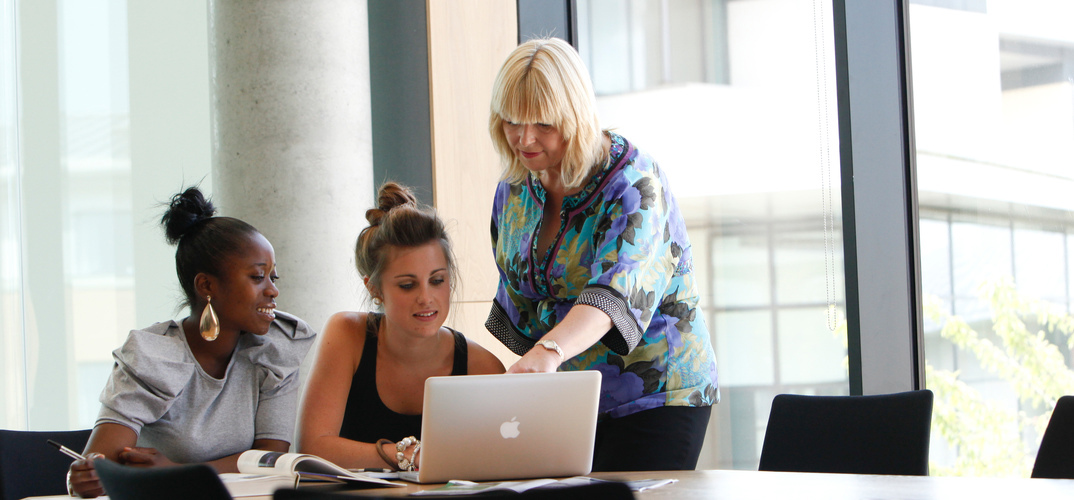 10 March 2022
by Professor Quintin McKellar CBE, Vice-Chancellor of the University of Hertfordshire, Universities UK's Vice-President for England and Northern Ireland, and Chair of the Fair Admissions Review
Applying to university can be an exciting, rewarding and yet slightly daunting experience for applicants and their families.
With graduates earning on average £10,000 more a year than those who don't go to university and reporting higher career and life satisfaction levels, the importance of selecting the right course can't be underestimated.
Our polling of graduates and university students shows that almost two thirds of recent applicants agree that the current application process works well and the vast majority feel supported by universities and colleges when applying.
In this country, universities have autonomy over their admissions – but with this comes accountability and a duty to continually seek improvement.
There is a strong desire from university leaders to demonstrate that they can respond to public concerns.
In setting up the Fair Admissions Review in 2019, they recognised that amid efforts to attract students in the highly competitive higher education sector, there is a risk that bad practices creep in. These are not helpful to anyone, least of all students themselves.
One of the review recommendations was the establishment of a self-regulatory code to give university admissions professionals more detailed guidance and specific examples of good and bad practice.
The Fair Admissions Code of Practice, published today, sets out the behaviours for universities to improve fairness and transparency in the admissions system while maintaining high academic standards.
It has been informed by extensive consultation across the education sector with school and college representatives, university admissions teams, UCAS and students themselves.
The code makes clear that there is no justification whatsoever for 'conditional unconditional offers' – which assure an applicant of a university place irrespective of their final grades, in return for making the university their firm choice.
More broadly, unconditional offers can be right for students in limited circumstances. For example, to applicants already holding qualifications or where admissions decisions are informed by auditions or interviews, which is the case for a variety of courses.
Another aspect covered in the code is the use of incentives. For example, applicants can be offered laptops, discounts on learning materials, and a choice of accommodation in return for accepting a university place.
These types of offers tend to appeal to students and make a positive difference to their start at university. In the past, though, some have been time limited which can stack pressure on applicants to quickly make their course choices. There is a danger that, under these circumstances, applicants rush into a decision they wouldn't otherwise make. The new code is clear that this isn't acceptable – any incentives in offer-making must be published clearly, consistently, and communicated to applicants in good time.
In our engagement with schools, colleges and students, concern has been raised about the use of 'contextual offers' where lower offers are made to recognise the potential of students who've faced significant barriers in life.
Such offers are a powerful weapon in tackling inequality in society. While universities draw on evidence and clear rationale in awarding contextual offers, greater transparency is needed. It is vital that the public and students grasp why these types of offers are made, and how they can support different groups, such as students from disadvantaged backgrounds
Without this, teachers and applicants may wrongly believe that these offers are being used inappropriately as a way of bolstering student numbers. It is equally important that students can aim for institutions that suit their potential, knowing that their personal circumstances will be considered.
We are now asking universities to demonstrate their commitment to self-regulation by signing up to the code. The code will be referenced in the Universities and Colleges Admissions Service's (UCAS) admissions principles and will be a living document that will be updated as necessary to best respond to future admissions challenges.
The code will ensure that that admissions processes always operate in the best interests of applicants, and build even greater levels of transparency, understanding and confidence in university admissions.
Find out more about the Fair Admissions Code of Practice on the Universities UK website.