Two alumni exhibit at prestigious drawing prize exhibition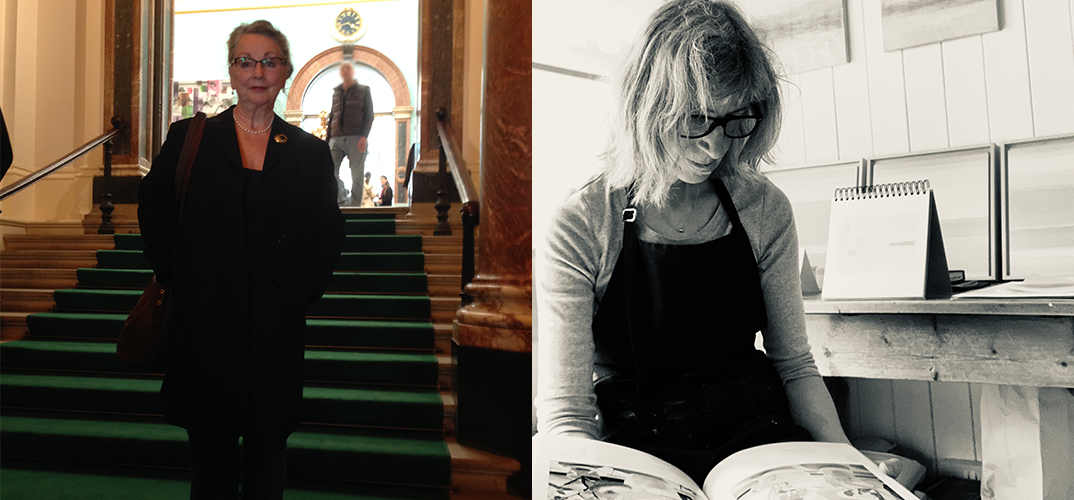 14 October 2022
Two Herts alumni have been selected to exhibit in the Trinity Buoy Wharf (TBW) Drawing Prize, the UK's most prestigious annual open exhibition for drawing.
Jane Bottery (BA Fine Art, 2016) and Fiona Chaney (BA Fine Art, 2010) were chosen from over 1,600 artists across 45 countries to exhibit their work.
Jane will be displaying some of her latest art, which uses tracing paper to create blends of colour, light and space, resulting in striking pieces inspired by the landscape. She says: "Being selected for the TBW Drawing Prize is an amazing honour and it has brought up a lot of emotions. Part of being an artist is putting your pieces forward for jury selection, which means you often experience rejection. When success like this comes, I feel both elated and excited."
Since graduating from Herts in 2016, Jane has sold her work across the UK and even as far as the USA. Reflecting on her time at university, she added: "At Herts, I took part in workshops where I learnt about printmaking, sculpting, painting, and metal wielding, which took me in all sorts of directions. I wanted to keep an open mind, to experience it all and see where it led me.
"By my final year, all my experiences came together. I was able to share my work at the end-of-year show, which was my favourite experience at Herts."
Creating a synergy between drawings, dance, and music
Fiona's work which has been selected by TBW is inspired by her dance experience. She creates art that can be interpreted by dancers and musicians for their own physical pieces: "I trained as a dancer, where I performed at a national and international level before I came to Herts as a mature student to study fine art.
"Learning new skills was a huge challenge for me, but I had wonderful and insightful tutors across the different disciplines I studied. They always encouraged me and supported all my efforts.
"The work selected by TBW is part of a series that draws on my knowledge of 'dance notation'. Like music notation, there are different symbols denoting spatial relationships, dynamic, rhythmic, and emotional characterisation."
The TBW Drawing Prize exhibit will be free to visit. It will be at Trinity Buoy Wharf in London until 16 October 2022, before embarking on a UK tour until March 2023.